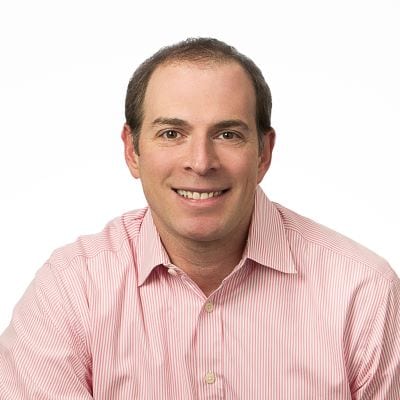 Crypto and Blockchain Investment Firm CoinFund Appoints David Pakman as Managing Partner
br>
CoinFund, a crypto and blockchain investment firm, has appointed David Pakman as Managing Partner focused on expanding the firm's growth-stage venture capital initiatives.
CoinFund was founded in 2015 with the goal of shaping the global transition to digital assets and decentralized finance. The firm invests in venture and liquid opportunities within the blockchain sector with a focus on digital assets, decentralization technologies and key enabling infrastructure. The CoinFund team has studied and supported the development of the blockchain space from the inception of the first decentralized networks and brings together more than 30 years of experience in investing, engineering, law, and decentralized protocols.
Pakman comes to CoinFund after 13 years with Venrock, the iconic venture firm focused on investing in emerging technologies. He is widely recognized for his exceptional track record and thought leadership in crypto, consumer, and enterprise technology investing. David led both the Series A and Series B rounds in Dollar Shave Club and sat on the board until it was acquired for $1B. He led the Series A round and sits on the board of Dapper Labs, the crypto company that invented the NFT standard and he led the Series A round in Rarible, a leading NFT marketplace and protocol. He personally invested in Coinbase prior to their IPO and was named the 55th top venture capitalist in the world by CB Insights.
"Like the birth of the commercial internet and the explosion of mobile computing before it, crypto is as big a tech wave as one could hope for, affecting all aspects of technology, restructuring the architecture below applications, and re-arranging the value chain of every market it touches," said Pakman. "Structurally, crypto offers solutions to many of the challenges we see in today's data monopolies, platform censorship, and in abusive fees charged by legacy middlemen. Most importantly, the global startup energy bubbling forth from this ecosystem is infectious."
Pakman's transition to CoinFund marks another important milestone in the partnership between CoinFund and Venrock. The two firms have collaborated closely since 2018 to support the crypto ecosystem and count Dapper Labs, Flow, Rarible, RARI and 3Box/Ceramic among their early joint deals.
"David led Venrock's efforts in crypto and had the insight to partner with CoinFund early on. Together they have built an impressive portfolio of high potential blockchain and crypto companies," said Bryan Roberts, Partner, Venrock. "While we will miss David, we know the combination of his investing acumen and CoinFund's deep domain expertise and platform will be great for the crypto ecosystem and will drive CoinFund's success. The partners of Venrock are excited to support this effort and we look forward to continuing our partnership with CoinFund for years to come."