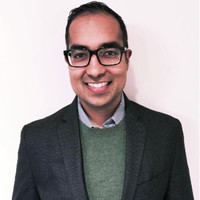 Crypto Asset Rating Appoints Sachin Jaitley As Corporate Adviser
br>
Independent structured rating agency Crypto Asset Rating (CAR) has appointed Sachin Jaitley as a corporate adviser.
CAR is a pioneer in developing a reliable credit rating system for the largely unregulated and unorganized crypto and blockchain markets. The firm claims that its rating system is a unique framework built on objective evaluations by experts and objective criteria. The rating system is designed to review and evaluate crypto projects, ICOs, and ventures based on more than 125 quantitative and qualitative parameters across 15 categories. CAR ratings will help investors, entrepreneurs and other market participants to make informed decisions, filter out dubious and untrustworthy projects, and avoid falling victim to fraud or fruitless ventures.
Jaitley has over 16 years of experience in the finance and technology domains. Jaitley is the founding partner of Tessera Venture Partners, a venture fund for innovative blockchain and AI companies, a co-founder of flexEngage, and is on the board of Dream Payments and Gift Jeenie. In his previous roles, he was with Datalogix (part of Oracle), leading development and sales, and the vice president of The Neat Company. Before this, he was with Nokia as the controller, overseeing the financial planning for $1 billion in North American sales. Earlier, he has worked for Brewer, Attorneys and Counselors, and General Electric.
As CAR's corporate adviser, Jaitley will advise the board on improvements in the company and its structure and mission, and will assist in raising capital. He will also help develop strategic business partnerships and will engage in other related tasks.
"We are extremely pleased to welcome Sachin Jaitley to our team," said Rippy Sethi, chief business development officer for Crypto Asset Rating. "His experience with both finance and technology and international exposure will greatly strengthen CAR as it moves forward in the crypto space."
"I am very excited about crypto and Crypto Asset Rating because the next decade of value creation will be around crypto and blockchain," Jaitley said. "The migration has started, and transformation is occurring as we speak. The need for services around CAR is critical. Many investors, including retail, want to participate but need better services such as credit ratings, and that is what CAR is about."