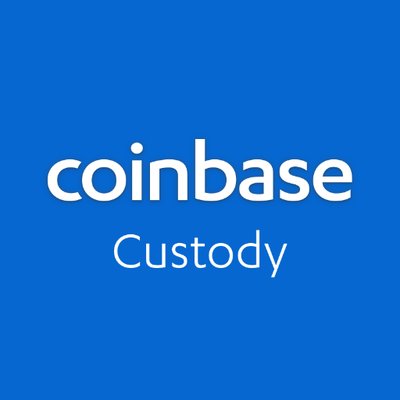 Crypto Custodian Coinbase Custody Buys Xapo's Institutional Business For $55M USD
br>
Coinbase Custody has acquired the institutional business of crypto custody provider Xapo.
Launched in 2018, Coinbase Custody offers clients access to the secure, institutional-grade offline storage solution that has been used by Coinbase's exchange business since 2012. Coinbase Custody has been approved by the New York State Department of Financial Services (NYDFS) as a qualified custodian firm for cryptocurrencies. It services a range of customers including institutions, hedge funds, initial coin offerings (ICO) and cryptocurrency exchanges.
In May of this year, it was reported that Coinbase was in talks to acquire Xapo for about $50 million. Xapo, which launched in 2014, is a New York DFS-regulated entity (NY Bitlicense holder) and a Gibraltar-licensed E-money institution, that offers a multi-currency digital wallet and card that operates in the global market.
Citing a person familiar with the deal, Fortune reported that Coinbase paid $55 million for Xapo and, as a result of the deal, now has over $7 billion in crypto assets under management. The purchase reportedly came after Coinbase outbid investment giant Fidelity.
In a blog post, Coinbase said that it will extend Xapo's legacy and bring it yet another step closer to achieving its mission of making bitcoin more secure and accessible.
"Through the acquisition of Xapo's institutional businesses, we're now proud to act not only as the gateway for millions of people to cryptocurrency, but also as the world's largest and most trusted steward of digital assets," Coinbase said. "Xapo has been a tremendous flagbearer for Bitcoin and the economic equality it can offer to billions across the globe. We're honored to carry this flag onward."
Under the deal, Xapo will hold onto its exchange business, which lets ordinary consumers buy and sell bitcoin. Xapo founder Wences Casares will stay on in his long-time role of CEO.
"The retail exchange business has always been Xapo's core focus, and the custody business developed as a sideline at a time when wealthy bitcoin investors needed a secure place to park their digital wealth," said Casares. "It's hard to do a consumer business well at the same time as an institutional business. Earlier this year, we looked for a home for it."