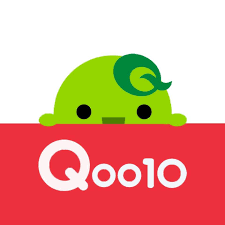 Crypto Exchange Bithumb Teams WIth Asian E-commerce Giant Qoo10 On New Payment Service
br>
South Korean crypto exchange Bithumb has partnered with with Asian e-commerce giant Qoo10 to roll out a cryptocurrency payment service.
Qoo10, which was acquired by e-commerce giant eBay earlier this year, operates localized online marketplaces across Singapore, Indonesia, Malaysia, China, and Hong Kong, and on one international online marketplace. Qoo10 accounts for more than a third (32.6%) of Singapore's e-commerce market, beating Amazon which only has a measly 11.5%.
Bithumb initially signed a contract with Qoo10 in August and proceeded to work with the Qoo10 settlement service and Bithumb Cache system, a password settlement service that enables the exchange's customers to convert their funds to use for payments with their password. The goal of the partnership is to expand the Bithumb Cache system as a global payment method. The partnership will enable consumers to purchase products from Qoo10 using Bithumb's settlement service.
"The partnership with Qoo10 has made it possible for us to utilize the Bithumb cache beyond our home country and abroad for real life," Bithumb said in a press release. "We will continue to improve our services to improve customer convenience."
Last week, Bithumb signed an agreement with crowdfunding platform SeriesOne to create a compliant security token exchange in the US.