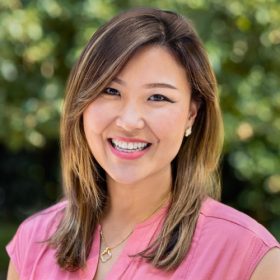 Crypto Exchange Binance.US Appoints Jasmine Lee as Chief Financial Officer
br>
Binance.US, the U.S. partner of the world's largest cryptocurrency exchange, has announced the appointment of Jasmine Lee as Chief Financial Officer (CFO). Lee will report to Binance.US president and CEO Brian Shroder.
Lee joins from micro-investing app Acorns, where she served as CFO and chief operating officer (COO), leading the firm's finance, corporate and operational functions.
Prior to Acorns, Lee "served as Chief Financial Officer and Chief Operating Officer for the Consumer Product Group at PayPal." During her eight-year tenure, she "held various leadership positions, driving PayPal's growth through strategic partnerships, pricing initiatives and acquiring new businesses."
As Binance.US' new CFO, Lee said that she will lead the firm's finance department and oversee all aspects of financial operations, accounting, investor relations, treasury and tax.
"I am thrilled to be joining Binance.US at this exciting moment as the company introduces new offerings – including zero-fee trading, a bold customer-centric move that will fuel user growth – and continues to launch new products," Lee said. "I look forward to building out a best-in-class finance department at Binance.US that lays a strong foundation for continued growth and our path to a future IPO."
"Jasmine is a rare talent who possesses more than 20 years of deep knowledge in both fintech and high growth startup environments," said Shroder. "Her experience at Paypal, a public Fortune 500 company, in particular, will be invaluable as we chart our path to an IPO in the coming years. Binance.US entered the current crypto market environment from a position of strength, with significant capital, active hiring plans, and a robust pipeline of new value-add products and services. We are pleased to continue to execute our growth strategy with Jasmine as a key part of the executive team."