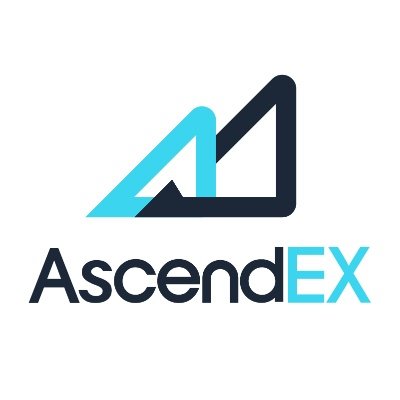 Crypto Financial Platform AscendEX Raises $50M in Series B Funding
br>
Crypto financial platform AscendEX has announced the close of its $50 million Series B funding round led by Polychain Capital and Hack VC. The round also saw participation from Jump Capital and Alameda Research, as well as Uncorrelated Ventures, Eterna Capital, Acheron Trading, Nothing Research, and Palm Drive Capital. Imperii Partners served as an exclusive financial advisor to AscendEX in support of the Series B fundraise process.
Launched in 2018, AscendEX offers exchange, custody, and staking services to over one million retail and institutional clients globally. The platform has positioned itself as an infrastructure partner to blockchain companies, specifically in the decentralized finance (DeFi) sector, and operates as a validator and yield farming portal for over 60 token projects.
"We are grateful to have very prominent investors involved in our latest fundraising round," said George Cao, CEO and Co-founder of AscendEX. "Polychain Capital and Hack VC, as active catalysts of the DeFi ecosystem, have backed some of the industry's most innovative blockchain networks, exchanges, and trading institutions. Similarly, Alameda Research, founded by Sam Bankman-Fried, has emerged as one of the most prolific investors in the industry, fueling growth within both CeFi and DeFi. Participation from Jump Capital, a seasoned Crypto and Fintech investor, further showcases the success of our deep roots in traditional finance, as AscendEX's core team is proud of our extensive experience in Wall Street quant trading."
AscendEX is well positioned at the nexus between centralized & decentralized financial sectors, as evidenced by its AscendEX Earn products, and cross-collateralized staking products that allow users to generate yield while trading on leverage. By empowering retail and institutional users to maximize their trading and earning potential, AscendEX has achieved over $200 million in average daily trade volume and provides competitive yields among competing centralized exchanges.
"AscendEX plans to use the Series B funds to accelerate international market entry, and catalyze further product innovation, specifically focused on blockchain-based yield generating protocols," said Shane Molidor, Global Head of Business Development at AscendEX. "Building a bridge to the DeFi ecosystem has allowed AscendEX to differentiate itself from other cryptocurrency exchanges and has made the platform a popular destination for innovative DeFi projects to conduct initial exchange offerings ("IEOs"). We are thrilled to collaborate with our new investors to further solidify our unique competitive advantages."