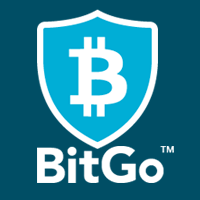 Crypto Firm BitGo Launches Multi-Signature Wallet And Custody For EOS
br>
Blockchain security and crypto wallet firm BitGo has announced support for multi-signature EOS wallet and custody services.
BitGo offers institutional crypto financial services and provides clients with security, compliance, custodial, and liquidity solutions. Last year, the firm launched BitGo Trust Company, a qualified custodian purpose-built for storing digital assets. At present, BitGo supports over 100 coins and tokens, and has over $2 billion in assets in wallet.
The EOS token, the eighth largest cryptocurrency by market capitalization, is used on the largest public blockchain that utilizes the EOSIO blockchain software protocol, published by Block.one. The low cost of transactions and quick transaction times have made EOSIO popular with decentralized app developers, with hundreds of dApps in active use on several EOSIO-based blockchains.
According to BitGo, the EOS token was integrated using the company's single API, which creates an easy, seamless experience for clients with no additional coding required for new coins and tokens. EOS custody is available through either BitGo, Inc. or BitGo Trust Company.
"At BitGo we are dedicated to providing support over the wide array of digital assets our clients demand," said Ben Chan, Chief Technology Officer at BitGo. "The EOSIO software has some innovative differentiators like its high transaction capacity and fee model that required our engineering team to scale our platform. We were able to successfully create an experience for EOS users that is seamless and consistent with how we support other coins and tokens."