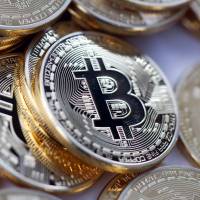 Crypto Fraudsters Stole $1.2B USD In Q1 2019, Says CipherTrace Report
br>
Thefts, scams and fraud in the cryptocurrency space could tally more than $1.2 billion in first quarter of 2019, according blockchain security company CipherTrace.
In a new report, titled Q1 2019 Cryptocurrency Anti-Money Laundering Report, CipherTrace claims that during the first quarter of 2019, thieves and scammers stole more than $356 million from exchanges and users. These losses take into account exit scams, including the QuadrigaX incident which robbed cryptocurrency users of nearly $195 million. The report noted that these thefts only represent the losses that are visible and that the true number of crypto asset losses was much higher. It also mentioned the recent allegations against Bitfinex and Tether of being involved in $850 million fraud.
"The previous year's crypto crime spree was dominated by major external exchange hacks around the globe—with the biggest occurring in Q1 2018," the report said. "However, in the first quarter of this year, insiders, extortionists and scammers attempted a more diverse range of crypto crimes. This shift suggests that security against external hackers at exchanges is maturing under the pressure from regulators and customers to take necessary measures to prevent losses."
According to the report, thieves and scam artists will need to launder the cryptocurrency stolen or scammed in Q1 2019, which will require innovative new ways to cash out, and turn all that tainted virtual money into clean, spendable fiat currencies.
"They will also need to get it done under the much more watchful eyes of government regulators and banks as a tsunami of tough new global anti-money laundering (AML) and counter-terror financing (CTF) regulations will roll over the crypto landscape in the coming year," the report said. "As of April 2019, 17 countries plus the European Union within the jurisdiction of the Financial Stability Board had at least some regulation or standard-setting bodies dealing with cryptocurrencies. These bodies will be responsible for implementing regulations that enforce FATF policy and AMLD5."
The CiipherTrace research conducted in Q1 also revealed a major hole in the current cryptocurrency regulatory fabric with respect to cross-border payments. Its analysis of 164 million BTC transactions revealed that cross-border payments from US exchanges to offshore exchanges increased from 45% from the twelve months ending Q1 2017 to 66% in the twelve months ending Q1 2019.
"Once these payments reach exchanges and wallets in other parts of the globe they fall off the radar of US authorities," the report said. "For now, it is uncertain if these cross border inter-exchange payments trigger the FinCEN requirement that "MSBs must keep a five-year record of currency exchanges greater than $1,000 and money transfers greater than $3,000." But experts recommend MSBs retain tax ID/SSN for these transactions."