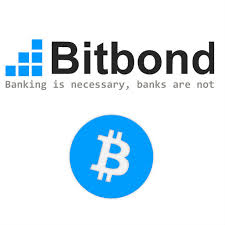 Crypto Lending Platform Bitbond Launches STO To Support SMEs In Asia
br>
Crypto lending platform Bitbond has launched a Security Token Offering (STO) to fund small business loans in Asia.
Bitbond claims to be the first global lending platform for small business loans and the first German company to receive a regulatory license for their STO prospectus. It leverages blockchain technology to connect creditworthy borrowers with individual and institutional investors. Supervised by the German financial regulator BaFin, Bitbond claims that it has already facilitated over $15 million in business loan volume.
Bitbond said in a press release that the STO has raised €2 million ($2.2M USD) so far and is expanding the offering to an international audience with a goal to raise €3.5 million ($3.9M USD). The STO will run until July 8, and is open to investors around the world, except residents of the USA and Canada.
"The security token of Bitbond (BB1) works like a bond, with Bitbond buying the token back after 10 years," the company said. "It is the first German STO with a regulator-approved prospectus, which provides other businesses with a framework to learn from."
According to the company, the money raised in the STO will be invested in loans to help SMEs and online retailers in Asia succeed.
"Small businesses are an incredibly important part of the economy, and hire the majority of all employed people worldwide," said Radoslav Albrecht, Founder and CEO of Bitbond. "We see this STO as a way to help small businesses create more jobs, and supercharge their own growth."