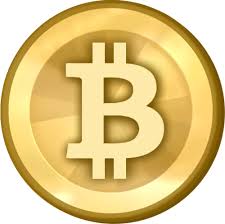 Crypto Market Heads South on a Red Arrow Wednesday
br>
The cryptocurrency market moved sharply downward today, as legacy bitcoin continued its retreat at mid-day from last week's near $6,000 back to the $5,400 level, a plunge of more than three percent. That's also down from the $5,600 level of Monday, but still above the $4,800 floor of the current rally.
A number of factors, including profit-taking from the recent run, appear to be in play. The next few days will be crucial in determining how far bitcoin will retrace its rise.
Bitcoin Cash also suffered after a big run-up yesterday, as news of the contentious battles still to be fought over SegWit2x continue. BCC was down to $326 after hitting $366 yesterday.
Ethereum's ether also took a hit, down to $305 after topping the $323 mark yesterday. Investors are no-doubt wary of the Byzantium update going on to the core blockchain, as bugs have already been detected in the new structure.
Elsewhere, Litecoin continued on the down elevator, now at $58; Ripple at $0.209883 plunged more than 13 percent; Dash was at $291, a drop of more than three percent; while Monero was down more than five percent to $88.
The Block Tribune Volatility Index, which measures price swings in legacy bitcoin, moved up significantly, sitting at BTVI 65.4.
TODAY'S 24-Hour Bitcoin Prices
Bitcoin market highlights for the 24 hours ending October 18, 2017 at 3:00 pm U.S. Eastern Time
The highest price seen was $5,645.10000000 on the BitMEX exchange at 3:42 pm yesterday. BitMEX saw $1,188,890,000 of bitcoin change hands.
The lowest price seen was $5,104.99000000 on GDAX's exchange at 10:24 am today. GDAX's 24 hour volume was $85,900,700.
The average price on the surveyed exchanges, as weighed by volume, was $5,411.18.
Volatility was greater than average, with the BlockTribune Volatility Index coming in at 65.4. A higher number indicates greater price volatility with 50 describing an average day.
These statistics were consolidated from 4 different exchanges. It includes only USD/BTC trades and only on those exchanges that had at least 1% of the total volume of USD/BTC trades during the measurement period.