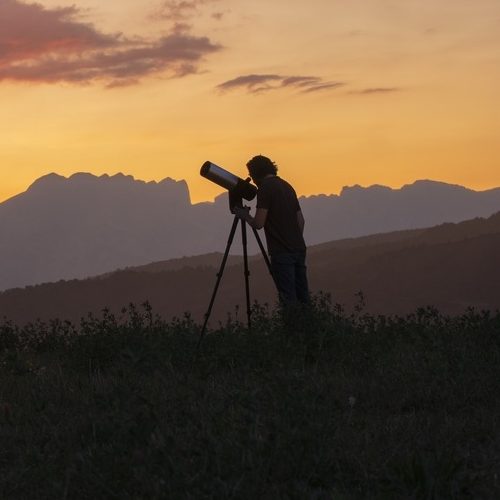 Cryptocurrencies Now Helping Explore Space with Unistellar Telescopes
br>
Unistellar, the telescope startup revolutionizing civilian access to the wonders of deep space, is now currently accepting payment via cryptocurrency for its range of smart consumer telescopes.
Unistellar, the pioneer of New Astronomy, is the company behind eVscopes, a revolutionary new category of smart telescopes. Its range includes the popular eVscope eQuinox, designed to discover the thrill of outer space, and the eVscope 2, its most recent and immersive telescope offering uncompromised optics for a stunning visual experience.
Unistellar has received two CES awards: A CES 2022 Innovation Award in Digital Imaging for the Unistellar eVscope 2 and a CES Innovation Award in 2018 in Tech for a Better World for the Unistellar eVscope. More than 7,000 digital telescopes are now operating in Europe, Japan, and North America, where they are creating unprecedented observing experiences.
Made possible by crypto payment processor BitPay, Unistellar telescopes can now be purchased using the most popular cryptocurrencies on the market, including Bitcoin, Ethereum, Dogecoin, and more. To buy a smart telescope from the eVscope range using cryptocurrencies, go to Unistellar.com, choose your eVscope, and select "Pay with BitPay." More information on how to do this is available in Unistellar's FAQ.
Payment via crowdsourced currency is a natural choice for Unistellar. Thanks to partnerships between Unistellar and renowned scientific organizations such as the SETI Institute and the AAVSO, community-based collaborations led by citizen astronomers are studying near-Earth asteroids, planets orbiting distant stars, and other objects in the night sky.