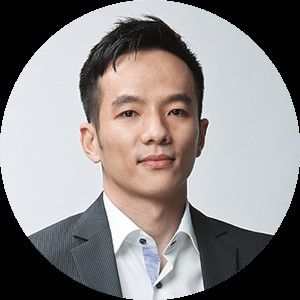 Cryptocurrency Point-of-Sale Provider Pundi X Rolls Out To Retail
br>
For cryptocurrency to become more than a store of value, it will have to find easier ways for consumers to use it in everyday transactions. Enter Pundi X, a cryptocurrency point-of-sale ("POS") solutions provider for retail stores.
The company is currently targeting South East Asia and has just announced its integration into the NEM blockchain. With that, every Pundi X POS device can be connected to both the ethereum and NEM blockchains, enabling consumers to easily buy or sell cryptocurrencies (BTC, ETH, XEM, LTC, PXS tokens) using fiat money (dollars, Rupiah, Baht) using bank cards, mobile wallets or with a Pundi X Pass.
"By using NEM's blockchain solution, we can confirm transactions instantly, which enables us to lower the exchange risk and provide a better user experience," said Zac Cheah, CEO of Pundi X. "Moreover, Pundi X can now focus on rapid expansion to new markets thanks to our inclusion in the NEM network."
Lon Wong, President of the NEM.io Foundation, said it took only one day to make the Pundi X system work on the NEM blockchain for both private and public chains.
"We are working to achieve mass adoption of the NEM protocol through sovereign fiat money issuance, financial settlements, payments, trade finance, stock markets, forex and other applications," said Wong.  "The Pundi X business matches this goal because it makes cryptocurrencies more accessible for people to use in their daily lives."
Pundi X's Cheah talked with Block Tribune about the new service.
BLOCK TRIBUNE: Explain how this works for the consumer and retailers.
ZAC CHEAH: Pundi X POS is a physical machine that uses our XPlugins and connects to the blockchain so that each transaction is recorded in its immutable ledger system. It is a point of sale cryptocurrency gateway terminal that utilizes NFC-enabled cards to buy and sell BTC, ETH, LTC, XEM, PXS and other cryptocurrency by using cash, card or a mobile application.
Consider this example: a person buys a Pundi X card with $100 dollars. That purchased card can be used to buy a $3 latte at the coffee shop utilizing the Pundi X POS device. With the remaining balance on their Pundi X card, that person may also choose to buy 0.00014 bitcoin or 0.069 ETC (approximately US 1 dollar). We will have to follow local jurisdictions to determine in which jurisdictions cryptocurrency can act as legal tender.
Check out the Pundi transaction-in-action video here.
BLOCK TRIBUNE: How quickly is the exchange processed?
ZAC CHEAH:  Transactions are processed immediately. The technology we've enveloped in our system allows up to 4000 transactions per second.
BLOCK TRIBUNE:  What are the fees?  What are they based on – time of transaction or processing?
ZAC CHEAH: We allow developers, as well as cryptocurrency traders and holders, to sell their cryptocurrency via our sales network. Developers have the ability to set different transaction fees per country.
BLOCK TRIBUNE:  What kind of volume do you anticipate in your first six months?
ZAC CHEAH:  In the first six months we plan to: install 3,000-5,000 Pundi X POS Devices in key Asian landmark tourist attractions; set up branches in Asian cities and distribute Pundi X POS Devices to each location; build and distribute an additional 10,000-20,000 Pundi X POS Devices; and enter the U.S. market, if regulators allow.
BLOCK TRIBUNE:  Will there be a minimum transaction?
ZAC CHEAH: No.