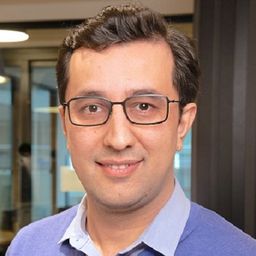 DeFi App CEO Looks to 2022, "Expect Greeting Cards to Shift to NFTs" and Other Predictions
br>
It was a big year for DeFi, a monsterous $30 billion dollars was pumped into crypto in 2021 and with crypto's gain came a whole new crop of investors as new trading platforms like PayPal allowed users easy access. NFTs also gained traction like never before with a remarkable $12 billion in sales in 2021.
Hossein Azari, the CEO of CMORQ, a defi app with no fees that just launched an NFT collection, looks back at the industry's pinnacles in 2021 and talks on what we can expect in 2022.
Azari, a former Google Scientist who sold his last company to Goldman Sachs, is bullish on coins to say the least. He says that "The gifting of NFTs will continue well past the holidays!"
Azari predicts:
"We will see new use cases and applications that will make a lot of sense in hindsight, but not as we currently see them. Think of email when it first became a tool, it didn't make much sense. Why would you send an email when you could just make a call (most of the internet was done over a phone line.)"
Here are a few use cases of NFTs that Azari predicts could take off in 2022
Birthday, anniversary, valentines, graduation cards and other cards will shift to be NFTs that you hold forever, in an app like CMORQ. 
Brands will create NFT teams. 
NFTs for real estate will not just be talked about but actually used regularly and will make questionable the use of Title Insurance.
Fashion brands will be left behind if they're not creating a metaverse collection. Expect your first metaverse fashion show by a large brand during fashion week.
A former president will create an NFT collection.
About Azari: Hossein is leading cmorq's mission to organize blockchain data. After his first fintech startup, Clarity Money was acquired by Goldman Sachs, Hossein began his journey to build a data management platform that allows everyday consumers to access blockchain information through an easy to use interface
With experience at Harvard, Google and Goldman Sachs, Azari is at the forefront of data science and computational economics.