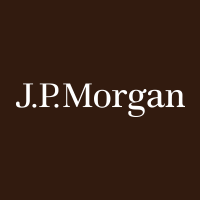 Deutsche Bank Joins JPMorgan's Blockchain Interbank Information Network
br>
Global financial services company JPMorgan has signed up Deutsche Bank to test its blockchain-powered payments settlement system.
In a press release, JPMorgan announced that Deutsche Bank has become the first top tier European institution to join its Interbank Information Network (IIN), which minimizes friction in the global payments process, enabling payments to reach beneficiaries faster and with fewer steps. To date, 330 mostly small to mid-tier banks have signed up to be part of IIN. Alongside Canada's big three banks, Deutsche Bank's conversion to the project is seen a major first step on the road to attracting other top-tier institutions.
Launched as a pilot in 2017, IIN is utilizing blockchain technology to reduce the time correspondent banks currently spend responding to compliance and other data-related inquiries that delay payments. It is powered by Quorum, a permissioned-variant of the ethereum blockchain developed by JP Morgan.
"The intent with IIN was always to develop a meaningful ecosystem of bank users, all focused on harnessing emerging technologies such as blockchain to better address the complex cross border payments industry," said John Hunter, global head of clearing for JPMorgan Chase. "In just one year, we've seen IIN scale as well as expand in terms of role and capabilities – and we are excited at the growth to come."
According to Hunter, they are now exploring new applications that can be deployed over IIN as well as empowering participant banks to be part of a developer ecosystem in which they can create their own products for possible use across the network.