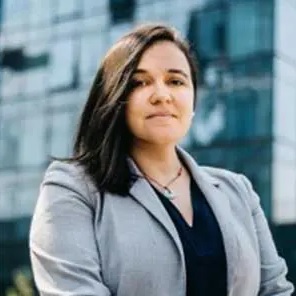 Digital Asset Trading Network Apifiny Snags Former Crypto.com VP
br>
Digital asset trading network Apifiny has hired Diana Pires as Chief Revenue Officer.
Headquartered in New York City, Apifiny is a global cross-exchange digital asset trading network for institutions. The company's hybrid exchange (HEX) is designed to provide the digital asset community with a better centralized and decentralized trading experience, including zero taker fees, global price discovery and predictable liquidity from automated market making ("AMM") and global centralized exchanges. Apifiny also empowers institutional traders with market data and the ability to achieve tighter spreads, higher fill rates and improved capital utilization.
Pires has over 10 years of global sales experience. Previously, she worked for S&P Global and ICE before transitioning into the crypto space as the first Institutional Sales Lead at OKX in Hong Kong. She then joined Crypto.com to build out the global institutional pipeline and drive business development for the exchange business as Senior Vice President. In preparation for Apifiny's upcoming IPO, Pires will lead all revenue generating efforts and drive growth in US and APAC while shepherding expansion into EMEA.
"Coming from one of the leading global crypto exchanges, my experience has provided insight into the gap in the rapidly developing digital asset trading ecosystem," said Diana Pires, CRO of Apifiny. "I've been impressed with how Apifiny has pinpointed the issue of fragmented liquidity, faced today by exchanges, traders and new blockchain token projects. I look forward to strengthening the global institutional and retail pipelines as Apifiny prepares for its public listing."
"We are thrilled to expand our team as we have seen firsthand the talent and commitment of those currently working and looking to join the fast-growing blockchain and crypto industries," said Haohan Xu, CEO of Apifiny. "Apifiny's vision to create one global trading marketplace of digital assets for a new era, the Internet of Value, can only be achieved with the addition of ambitious, dedicated and seasoned team members. Diana is an exemplary illustration of the talent in this industry, and we are thrilled to add her caliber of experience to the team."