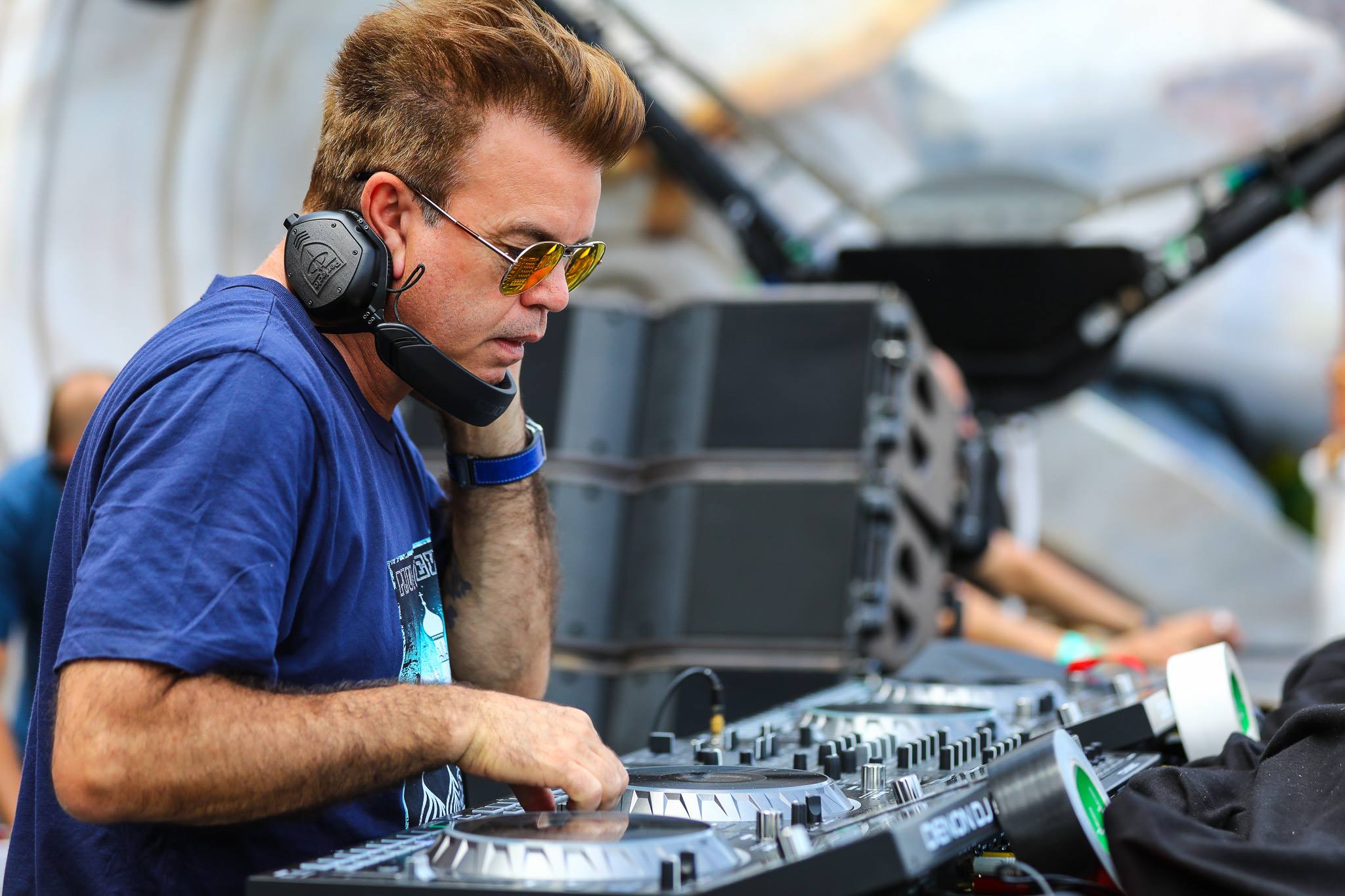 DJ Paul Oakenfold Teams with Cardano to Usher in Next Stage of Electronic Music
br>
Pioneering DJ Paul Oakenfold, dance music entrepreneur Alon Shulman, and Input Output Global founder Charles Hoskinson have announced the next stage in the evolution of electronic music culture.
Speaking on the Cardano summit stage in Laramie, Wyoming, today, they revealed that Starship Universe will soon be releasing thousands of NFTs on Cardano featuring stunning one-of-a-kind digital art pieces.
Alongside the NFT drop, Universe will be releasing what chief executive Alon Shulman called "a very special album". Every aspect of the event, from the cover art and sleeve notes to the tracks and remixes will be put on the blockchain. The Universe™ album, entitled Zombie Lobster is a collaboration between Charles Hoskinson and Paul Oakenfold.
Charles Hoskinson said: "Getting to learn about the electronic music industry
and how the blockchain can support it has been a revelation. Understanding how a blockchain like Cardano can benefit producers and managers like Alon Shulman, artists like Paul Oakenfold and Carl
Cox, organisations like Universe and labels like Awesome Soundwave and Perfecto and the
scale of what they achieve will enable us to connect our technology to their creativity.
"I'm excited to welcome Starship Universe as it lands on Cardano and we open up new frontiers together."
Alon Shulman said: "Connecting with Charles Hoskinson has been a revelation. He listened, and we listened, and we realised we speak the same language and want the same things for our industries and the wider world. Integrity comes when you get the right balance between commerciality and credibility, and it quickly became apparent that we have a shared vision centered around inclusivity and sustainability.
"What started as an idea while standing in the stone circle at Stonehenge is becoming a reality and I couldn't be prouder to have co-pilots Paul Oakenfold and Carl Cox aboard Starship Universe as we embark on this voyage beyond the final frontier."
Cardano has been developed to redistribute power from unaccountable structures to the margins – to individuals – and be an enabling force for positive change and progress.
Carl Cox, DJ and producer said: I've always pushed boundaries. We jumped from vinyl to CD and then to digital. We were on the fringes with our original raves and now we're at the forefront with major international festivals. I've always known that we are all the same, though sometimes it takes a while for others to catch on. In dance music we promote through word of mouth, in the tech world they call it peer to peer, but it is the same thing. We both share our creations and that's what makes this next chapter so exciting".
Paul Oakenfold said: "We live in a technological age. Platforms used to be for trains, clouds were in the sky and socials were places you danced. Things change quickly. It's all about 'when?' and 'where?' but few people ask 'why?'. When you do, it becomes clear what the right path to take is. Alon Shulman asks 'why?' and then makes the impossible possible. He always tells me we are only limited by our imaginations and with his synergy with Charles Hoskinson there is clearly no limit to what we can achieve together."
Alon Shulman said "The creative world is all about collaborations. Having already worked with DJenerates on their DJ-based NFT drop, where all 10,000 collectibles were sold within 24 hours, it made sense to invite them to add their backend and digital design expertise to our latest adventure and to power Starship Universe".