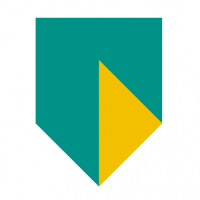 Dutch Bank ABN AMRO tests blockchain for real estate transactions
br>
ABN AMRO has unveiled a pilot project in order to explore the applications of blockchain in real estate transactions record and exchange information.
Developed in partnership with IBM, the blockchain application is a sweeping ledger that will be accessible by every party involved in a real estate transaction. Such as, buyers and sellers, landlords and tenants, ABN AMRO – as a bank, notaries, appraisers; the Land Registry Office and the Chamber of Commerce which is the country's business register; as well as other regulators.
The project is the latest for the Amsterdam-based bank. In October, ABN Amro announced that it was working with Delft University of Technology to develop a range of prototypes. At the time, the two sides said that the pilots they develop would ultimately be open-sourced.
ABN AMRO is a Dutch state-owned bank with headquarters in Amsterdam. ABN AMRO is the third-largest bank in the Netherlands.