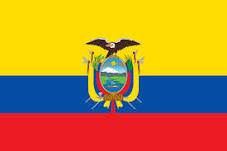 Ecuador to introduce a government backed cryptocurrency
br>
Ecuador's e-money initiative, which kicked off earlier this year after the country outlawed bitcoin, is about to see wider institutional involvement following a government directive.
According to a report, the country's banks were ordered late last month to adopt the new payment system within the next year. It seems that the nation's central bank has given them 360 days to get on board, with a mandate released on May 25 in the official register.
Ecuadorian banks that possess $1b or more in assets have 120 days to integrate, whereas banks with less than $150m have 360 days as of 26th May to add support. Banks with an amount of assets that fall between those amounts have 150 days to do so.
According to the resolution outlining the adoption timeline, the initiative's intent is to "seek efficiency in payment systems to promote and contribute to the economic stability of the country."