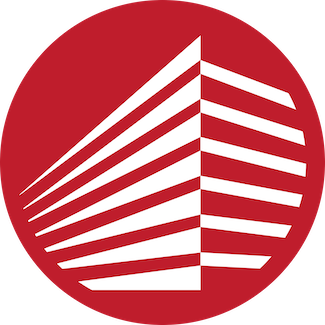 EWO Place Launches Pilot To Cancel Rents Using Crypto In Europe
br>
UK-based real estate platform EWO Place aims to make rent inexpensive for some while paying others high yield crypto rewards.
The real estate platform has launched a pilot to validate a new approach to rentals and the monetization of real estate. Users can earn from, pay little or stay rent-free in a range of club-owned properties around the world, experience true alternative lifestyles and help local communities thrive.
Not yet another Airbnb, time-share or investment in real estate of any kind. Instead, EWO Place takes lessons from the aviation industry, more specifically from budget airlines to build a platform with its own properties and cryptocurrency to change real estate.
Participants of the platform will be able to stay inexpensively in a range of studios or one-bedroom properties around the world at specially selected locations for weeks or months. The program is designed to let users blend and integrate naturally within the local culture.
No rent is charged. All users pay is for the utilities and upkeep during a stay, plus any optional products or services they may get.
By bringing together villagers, metropolitans and crypto enthusiasts, EWO place makes middleman such as agents and banks obsolete. Better yet, it helps local communities thrive, creating micro-economies that value local culture and traditions.
EWO first pilot location is in central Portugal, in the area of Pampilhosa da Serra, which offers panoramic landscapes of mountains, lakes and stone-built heritage sites.
Bookings are live on the platform, offering the opportunity to enjoy breathtaking scenery while helping locals avoid the need to migrate for lack of opportunities. Certainly an appealing option for the newly minted, covid-driven, digital nomad; after all, "When working from home, home can be anywhere," EWO's spokesperson said.
EWO place also allows for anyone to earn rent-like crypto rewards every week without the need to stay at an EWO location. Users simply hold or "stake" EWO tokens ( the platform's cryptocurrency ) on the app's dedicated virtual card.
The more tokens a user holds, more rewards they get. EWO tokens are widely compatible, based on the Ethereum blockchain. They can be used on stays, to buy services and things, earned as rewards or acquired via external exchanges or directly within the EWO place app. Third-party apps and wallets are also available.
Richard Mathieson, EWO's co-founder said "We believe a home should be a right, not a business. That's why we built EWO place."
In addition to booking places to stay and earning rewards, the EWO place mobile app doubles as a smart remote control for EWO's properties. It can unlock the front door, be used to request concierge services or simply turn off the lights.