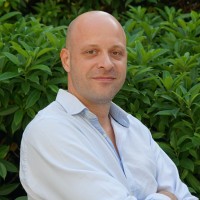 Exchanges Must Prioritize Consumer Protection and Usability to Promote Crypto Adoption
br>
There are many long-standing myths in the world of investing, many believe that it is solely for the rich, that you have to time your investments and leave them locked away. One prevalent theme in cryptocurrency investing – that has coincided with the rise of 'Decentralized Finance' – is that 'if you are not in control of your private keys, you are not in control of your cryptocurrencies'. 
Decentralized Finance, or DeFi, offers crypto staking, liquidity, and pooling, and to access this, you must go through a decentralized exchange. The problem is DeFi is still seen as the 'Wild West' of cryptocurrencies. To merely access the exchange, you require an abundance of security information and are vulnerable to losing or mistyping this ultimately losing access to hard-earned funds. What's more, many investors treat their private keys like a password, thinking they'll be able to easily reset them which is not the case. 
'Not your key, not your crypto'
Assessing DeFi requires juggling multiple private keys which can be a laborious task. It is almost inevitable that investors are going to misplace funds or fall victim to scammers who often pose as exchanges to elicit your information. Many investors feel intimidated by the notion of storing 12-24 words somewhere safe and take to storing everything in online crypto wallets in the form of a web browser extension. While easy to access, these leave them prone to malware attacks. 
Investors are therefore more inclined to stick to centralized exchanges, where they can freely access cryptocurrency trading in real-time, but none of the offerings of staking and liquidity like offered on a centralized exchange. While consumers are protected on centralized exchanges, they do have access to private keys which has led to the narrative of 'not your keys, not your crypto.' 
Both forms of exchange have benefits, the ease of accessibility in a centralized environment, and the offerings posed by a decentralized exchange; the industry is calling out for a hybrid model that promotes consumer protection while granting them access to the best of cryptocurrency offerings. 
Making user experience key
For the space to reach the masses, there must be a third way, where consumer protection is prioritized whether you are trading on or off-chain and users can access this all with as little as a username and password, much like a traditional bank. Investors could then access all the benefits of DeFi, from high liquidity to staking as well as easily transferring funds, all in a user-friendly, regulated environment.  
DeFi is the future, but if platforms don't prioritize consumer protection and ease of use, it will never evolve beyond the realms of IT experts and large financial institutions. The industry is now in a place where there is no need to remember long private keys. Custody solution providers can safely store consumers' private keys allowing them to access the best of crypto offerings through a fully compliant and regulated exchange all through a simple username and password.
Exchanges need to educate consumers on this changing landscape; they no longer need access to investors' private keys but can offer all the security of doing so, much like modern-day online banking. I have worked with many in the industry, traders, miners, investors, all frustrated by the trade-off between security and usability on cryptocurrency exchanges. Until we find a way to simplify the user experience and allow consumers to interact safely with every element of the space, we can't expect mainstream adoption.
If exchanges are to capitalize on those new investors looking to get into crypto, they must understand their needs prioritizing protection, conforming to regulatory needs, working with new tools to make the cryptocurrency world accessible to all, as it was intended. Until industry participants like exchanges prioritise consumer protection and usability, crypto adoption will be limited to those with some technical knowledge.