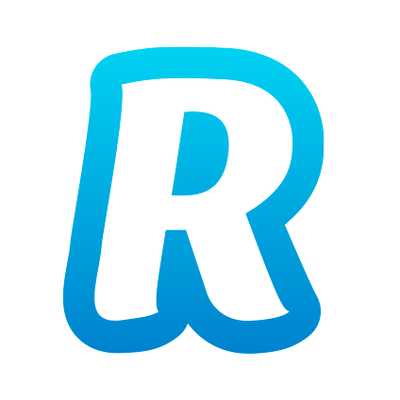 Expert Insights: Revolut Launches Cryptocurrency Payments
br>
In response to the current economic crisis and global pandemic, UK challenger bank Revolut has launched its cryptocurrency platform for all standard users. This will contribute significantly to the digital payments revolution by drastically opening up access to digital currencies, paving the way for other conventional financial institutions and central banks to follow suit.
A range of crypto experts offer their two cents on how Revolut's announcement will spur cryptocurrency adoption and pave the way for the next chapter in the digital payments revolution.
Ashish Singhal, CEO and Co-founder of CRUXPay, said: 
"Crypto is undoubtedly set to be the driving force in the digital payments revolution, considering the number of companies that are working towards making crypto payments more efficient and the number of large companies taking a closer look at it. Revolut has a massive user base, and when companies like this make these announcements, it introduces cryptocurrency to an audience who had previously not heard of it or didn't take much interest in it. Additionally, with such an announcement, each user gains more faith in cryptocurrencies.
It wouldn't be surprising to see other fintech providers follow suit. Cryptocurrencies have outperformed the US stock markets in Q1 of 2020, despite huge volatility. It is emerging as a popular investment vehicle amongst many who had previously no exposure to crypto in their portfolios. It would be highly beneficial for other providers to give easy access to the users to enter the crypto world.
The birth of Bitcoin was the result of the 2008 economic crisis. In testing times like this, when the world economy comes crashing down, Bitcoin acts as a safe haven to protect one's wealth. While many countries are printing money to pull itself out of the economic crisis and COVID19 pandemic, it is bound to lead to inflation and cryptocurrencies are inherently hedged against inflation."
Nick Cowan, CEO of the GSX Group said:
"The news that Revolut users will now have access to crypto trading gives further expression to the growing trend of mainstream crypto appeal, and will undoubtedly lead to higher adoption levels among swathes of savvy digital payments users. This further underlines the importance of cryptocurrencies in this sustained payments revolution we are experiencing, and will encourage crypto novices to explore the space with a renewed sense of clarity and curiosity, via a familiar platform such as Revolut.
The current COVID-19 pandemic has brought about a sizable economic downturn, curtailing the flow of global capital as enterprises and investors assess the damage and shelve expansion plans and investment strategies. During this heightened period of flux, the deployment of cryptocurrencies as a mechanism to send remittances quickly and cheaply for example, can't be understated. More broadly, the potential of digital assets and blockchain technology to inject a real shot of adrenaline to the ravaged capital markets has become significantly more pronounced. Even before the Coronavirus infected the capital markets, there were already a litany of issues that placed a glass ceiling over the flow of global capital, with protracted processes and high counterparty risk defining the traditional T+2 model. Wide scale adoption of digital assets, especially tokenised securities through a revitalised financial infrastructure, specifically powered by blockchain technology, would go a long way to accelerating settlement speeds and broadening access to capital for issuers and traders globally.
The digital payments revolution – originally initiated in order to drive transactional efficiencies, lower costs, and help deliver financial independence to the individual – is constantly gaining steam. Now, financial institutions and central banks are getting on board, exploring the prospect of their own bespoke Central Bank Digital Currencies (CBDCs) and contributing to a wider effort to help users interact with cryptocurrencies seamlessly."
Erick Pinos, Ontology Americas Ecosystem Lead, said:
"With millions of monthly users managing and spending their money on Revolut, the decision for Revolut to open their cryptocurrency offering to all their users is a welcome one. Cryptocurrency payments have the potential to create a borderless, globalized economy. In light of the currency crisis, the global population can benefit from fast, transparent, cross border payments, now more than ever.
Restrictions that apply to traditional currencies do not apply to cryptocurrencies, offering the public a unique opportunity in the current crisis. Cryptocurrencies are not backed by a central bank, therefore they do not rely on the state of a country's economy at a given time. So, for example, a cryptocurrency is less likely to be hit as hard by the recent stock market meltdowns that occurred in the United States, than say, the US dollar. In addition, digital currency transactions offer users open, traceable, and trustworthy transactions — making cryptocurrencies a far more attractive option for users in the wake of widespread anxiety about fiat currency inflation.
While crypto continues to be a major driving force behind the current payments revolution, it is not driven by crypto alone. Fintech and AI solutions, combined with cryptocurrencies and blockchain technology, are driving change in the global financial system. As a result, international commerce is moving faster than ever before, speeding up cross-border payments without the need to engage with costly banking fees."
Dave Hodgson, Co-Founder and Director of NEM Ventures, said:
"It's promising to see challenger banks adopting cryptocurrency and more importantly making it available to their customers more democratically, rather than requiring it as an exclusive paid feature. This feature is a small step to help drive forward the mainstream adoption of crypto, not least because it lowers another barrier to entry for regular retail users.
While a positive step, it would be encouraging to see Revolut (and others) fully adopt the crypto philosophy 'not your keys, not your coins' and not assume that all users want a custodial solution. It is also worth pondering that while FIAT deposits are covered by FSCS guarantee on bank deposits, are the crypto ones as well? This is an important question, especially now in our current financial macro environment, in which some traditional banks are likely to fail. Overall, this crypto feature is a positive step for the industry, but there is of course room for additional growth and considerations as the industry matures."
Emin Gün Sirer, CEO of AVA Labs, said: 
"The Covid-19 pandemic has brought into focus the problems with current methods of exchange. Cash, regularly changing hands between multiple individuals, has become a source of contagion. In a similar vein, chip and pin payment systems fail to meet public health requirements; in a world locked into state-recommended quarantines or voluntary self-isolation, people are looking for ways to carry out payments without having to touch any point-of-sale devices. Crypto payments are once again leading in terms of technological innovation, having pioneered the technology of crypto-backed credit cards for many years now. While swipe and pin often requires having to touch a point of sale device, Revolut's new feature obviates the need for that.
Revolut's offering is a step towards making crypto payments mainstream.The typical age range of users on the challenger bank's platform is 25-34, a demographic that has already demonstrated significant warmth to cryptocurrencies. The ease-of-use of the Revolut platform is likely to reveal the advantages of crypto payments to a key target audience, which is perhaps less tech literate. The ripple effect of bringing such a non-tech savvy audience into the crypto payment market will be an important step forward in making crypto payments mainstream."