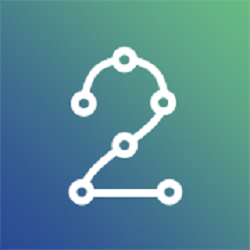 Financial Platform 2gether Adds Support For Waves Token
br>
Collaborative financial platform 2gether has added the Waves token to its growing roster of cryptocurrencies.
Founded in 2016, 2gether aims to build the financial platform that customers would build for themselves. The company's mission is to bridge the gap between crypto users and the mainstream market to simplify customers' financial decisions. 2gether users everywhere are able to spend supported cryptocurrencies as they would regular fiat anytime, anywhere. In addition, 2gether has successfully launched its ATM feature, allowing users to withdraw cash against their crypto holdings from any Visa-accepted ATM.
The Waves platform is a blockchain platform that allows users to build their own custom tokens. Waves claims that its platform is faster than the bitcoin and ethereum blockchains, processing 6.1 million transactions daily at its peak. The Waves token, the platform's native cryptocurrency, is currently among the top 50 cryptocurrencies in terms of market cap.
The 2gether prepaid Visa card enables users to spend crypto as they would euros with the swipe of a card or by withdrawing fiat against their crypto holdings at ATMs worldwide. 2gether said that the integration of Waves into its platform allowed them to further drive cryptocurrency into the mainstream world by allowing for secure and private transactions.
The addition of Waves to the 2gether ecosystem, means users can now buy and sell Waves tokens in the 2gether app with zero fees, swipe their 2gether Visa card against their Waves holdings anywhere, anytime, withdraw cash from any Visa-accepted ATM against their Waves holdings, transfer Waves peer to peer.
"We are thrilled to be adding yet another major cryptocurrency onto the 2gether platform," says Ramon Ferraz, CEO of 2gether. "Adding Waves to our collection of existing tokens opens us up to fresh markets, and expands our already growing user basis. Our goal is to enable the mass adoption of cryptocurrency, and allow users to spend crypto in their everyday life. Each new token we onboard is one step closer to making our goal a reality."
"We are so excited that our partnership with 2gether will enable more WAVES holders – specifically, EU residents – to enjoy seamless cryptocurrency usage, and comfortably manage their funds on a daily basis," said Sasha Ivanov, CEO & Founder of Waves. "Convenient value transfer remains one of the Waves ecosystem's key elements, and it's great to see another step towards the mass adoption of crypto."