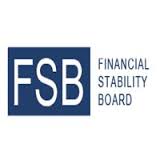 Financial Stability Board weighs blockchain tech's potential risks
br>
The Financial Stability Board (FSB) has agreed on a framework for categorizing different components of fintech, including distributed ledgers or blockchain technology, and assessing their potential risks, during a discussion in Tokyo.
"Plenary members discussed the issues raised for public authorities by these technologies, possible steps to address potential risks and opportunities for cooperation in the FSB and with the standard-setting bodies to deepen analysis and develop regulatory perspectives," the FSB said.
The statements follow indications from the group that it would seek to better understand the technology alongside its mandate of helping to mitigate another global financial crisis.
The Financial Stability Board (FSB) is an international body that monitors and makes recommendations about the global financial system.