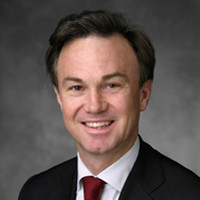 FinTech Firm Portag3 Appoints Six Senior Advisors
br>
Portag3 Ventures has formed a group of senior advisors tasked with working with the platform to provide industry and functional expertise to portfolio companies and support the investment team's deal sourcing activities.
Portag3, the venture capital arm of multi-asset class alternative investment platform Sagard Holdings, is an early-stage investor dedicated to backing the next generation of innovative, global financial services companies working to benefit all consumers. Initially formed in 2016 as part of the Power Financial Corporation ecosystem in affiliation with Great-West Lifeco and IGM Financial Inc., Portag3 has since welcomed external investors to establish a leading, interconnected FinTech ecosystem that successfully scales portfolio companies, shares key market insights, and leverages collective distribution power to drive financial services innovation across the globe.
Portag3's six new advisors are:
Gregory J. Fleming, President and Chief Executive Officer of Rockefeller Capital Management. Prior to leading Rockefeller, Mr. Fleming was the President of Morgan Stanley Wealth Management and Morgan Stanley Investment Management. Before joining Morgan Stanley in 2010, he served as President and Chief Operating Officer of Merrill Lynch.
Imran Gulamhuseinwala, Implementation Trustee for the Open Banking Implementation Entity in the United Kingdom. Mr. Gulamhuseinwala was a Partner in the Financial Services practice and global leader for fintech at EY until earlier this year. In 2016, he earned Order of the British Empire (OBE) status for his contribution to the financial services sector.
Peter Hancock, Former President and CEO of AIG. Prior to leading AIG, Mr. Hancock spent 20 years at J.P. Morgan where he founded the global derivatives business, restructured and ran the fixed income and credit businesses and served as group CFO and Chief Risk Officer. Before joining J.P. Morgan, Mr. Hancock co-founded Integrated Finance Limited, where he served as President for seven years.
Greg Mills, Former Managing Director of Global Equities at RBC Capital Markets. He joined RBC in 1998 as Head of Equity Trading. Mr. Mills is an advisor to the Creative Destruction Lab at the University of Toronto and served as Chair of Aequitas Innovations Inc., where he currently serves as Chair of the Strategic Advisory Committee.
Dr. Richard Reiner is a serial entrepreneur and company builder, active with numerous companies in the cybersecurity, blockchain, and IoT space as an executive, investor, advisor, and board member. He is currently Executive Chair of dfuse; Executive Chair of Fluent.ai; and Chair of Cybeats. He was previously Chief Technology Officer – Safe Identity, in Intel's Security Group and President of PasswordBox leading up to the company's acquisition by Intel.
SzeJack Tan, Head of Growth Marketing for Google Assistant at Google. Mr. Tan is a digital marketing leader specializing in performance and growth marketing and has built and led several specialist marketing teams. Prior to joining Google, his startup experience includes co-founding an early ad network, which was acquired by a major news media company, and leading a global digital marketing team focused on forex.
"The quality of the individuals we have been able to attract as senior advisors speaks for itself," said Adam Felesky, CEO of Portag3. "We are rather humbled and very proud to welcome them to our platform as we continue to deploy Portag3's second fund. Their insight and support will be invaluable as we work to build important global fintech businesses."
"Paul Desmarais III and Adam Felesky have a compelling vision focused on early-stage fintech disruptors and a shared passion for partnering with ambitious, creative entrepreneurs," said Fleming. "Portag3 has a lot of momentum and I am honored to be part of it."