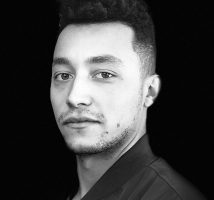 From ICO to Main Net Launch: Lessons Learned
br>
In a landscape where 71% of companies have yet to give investors the technology they promised and 86% of coins have fallen below their initial price, it's not hard to understand the FUD (fear, uncertainty, and doubt) onlookers might have towards cryptocurrency.
As co-founder of a blockchain startup that has delivered a beta product and whose coin has remained above token sale value, one epiphany I've had is this:
So much of the crypto community is hyper-focused on going "to the moon" – but the reality is that we're already on the moon.  
The moon is just an empty, desolate place ripe with opportunities to build a new society. With so many failures to launch, today's cryptocurrency market is not unlike the space race of the 20th century. Experimentation, innovation, and competition abound, altcoin teams are simultaneously navigating the trials of entrepreneurship and jumping the hurdles of an emerging, unregulated industry – all while racing to cross the chasm into mainstream adoption.
My co-founders at The Divi Project and I are keenly aware of how grueling this course can be, having completed our token sale in the fatigued ICO market of November 2017. Still, here we are: planted directly on the surface of the moon, helping to build the decentralized future that's to come.
Here are some lessons that we've learned along the way:  
Determine your mission and commit to it wholeheartedly.
We formed The Divi Project with one mission in mind: to make cryptocurrency easy to use. Much has evolved since our first whitepaper was drafted back in August 2017 – from our marketing tactics to our tech features, to our release dates – but our core focus on usability has kept myself and my co-founders united through it all. The path we've forged might look a bit different than the roadmap we initially set out with, but we haven't strayed from our commitment to delivering an enjoyable user experience with cryptocurrency, and never will.
Anticipate surprises.
In some industries, aspiring entrepreneurs can draw up a business plan to follow methodically, executing each item line by line until they have a successful company. Crypto is not one of those industries.
When we first devised Divi's token sale strategy, the ICO market was booming, and our dream of creating a multi-million dollar adoption-driving enterprise seemed an arm's length away. However, we soon experienced just how quickly market conditions in cryptocurrency change.
Divi's token sale began, the site crashed, the support tickets were flying in, and the ETH network's block time went rogue, throwing our timeline off track… twice. The market was rapidly losing heat as we scrambled to adjust our token sale promotion to reflect ETH's updates. FUD was infiltrating the once seemingly infinite crowdfunding landscape as an influx of hundred million dollar scams and failures surfaced, making investors realize the gamble they were taking with cryptocurrency.
Despite these challenges, we were able to adapt and thus cross the finish line on a path that was changing as we pursued it. Through unconditional commitment to our vision, we succeeded in raising our target amount. Divi even became the number eight token sale in the world at that time, thanks to our sheer force of will.
Forget prices. The hype is in the technology.  
While cryptocurrency is notorious for its volatility, what naysayers fail to realize is that technologically, crypto is still in its infancy. People looking to make a quick buck consider the market's unpredictability and illiquidity to be fatal flaws – but in reality, these are solvable issues for which the industry as a whole are creating solutions.
I am regularly expected to defend a minimal value fluctuation, either with Divi, or Bitcoin, or another altcoin, and frequently asked for price predictions. As a developer, speculations or justifications of cryptocurrency prices are not of interest to me, solely because I believe in the technology and know that blockchain's incorporation into our financial system is going to work. It may take a while, but as the industry continues to advance, so does my confidence that cryptocurrency is a solution to many of the institutional-grade financial problems that we as consumers experience.   
Transparency is key.
With the lack of government regulation in crypto, it's not surprising that investors demand to stay well-informed. This fact has established an unprecedented emphasis on community and company transparency that extends far beyond just being open-source.
It is critical that the leaders of any crypto startup share with investors not just what their final product is going to be, but also what the development process looks like, and estimated timing on delivery. Many people who enter the crypto market lack any formal programming experience, which is fine. What isn't fine is when there are unmet expectations among the community, and your investors begin questioning your ability to launch because they're unaware of development timelines and realities.
At Divi, we have always maintained an open and honest dialogue with our community. Even post-launch, we share weekly development updates to keep new and veteran coin holders apprised of our technological progress. Especially as we've faced some of the more difficult challenges and had less progress to report, frequently updating our community on what's going on has been essential.
Prepare for regulation, or prepare to be eradicated.
Yes, a foundational component of cryptocurrency is decentralization. However, "decentralization" does not mean a complete disregard for reality. The SEC has made it clear that while advancements in blockchain won't override our monetary system anytime soon, there is a bright future for the integration of crypto and fiat currency. Compliance with SEC regulations and protocols is imperative for any teams looking to create a sustainable global network.
Unfortunately, there aren't any loopholes here. It wasn't until we were nearing Divi's launch date that regulations began to loom more apparently over us, causing us to retroactively perform KYC/AML screenings of all token holders to maintain compliance. This wasn't fun for our team or for our coin holders, but it was necessary. Divi has a commitment to being futureproof, which right now, means being SEC compliant.
Look forward.
Entrepreneurship is challenging. It's even more challenging when you're trying to build an enterprise in an emerging market — and it's supremely more challenging when that emerging market is as bearish as ours is today. The best thing to do is pinpoint an end goal and commit wholeheartedly to getting there, but do so with the understanding that you'll need to adapt, pivot, and reroute along the way.
For Divi, that end goal is making cryptocurrency easy. Despite being underpinned by one of the most revolutionary technologies in history, blockchain, most people are still excluded from cryptocurrency because it's an application for developers, by developers. Divi's priority is accessibility for all. We might be a ways away from this end goal, but we're still ahead of most projects in the industry development-wise and we're getting closer every day, starting with the first one-click masternode installer.
About Nick Saponaro
Nick Saponaro is co-founder & lead full stack developer of The Divi Project, a blockchain startup committed to solving the usability problems in cryptocurrency. Nick oversees the development of Divi's unique Proof of Stake blockchain, which launched in September 2018 with a user-friendly Smart Wallet and MOCCI (Masternode One-Click Cloud Installer). Divi's proprietary technology makes it easy to earn, store, and transact cryptocurrency.
A crypto investor since 2013, Nick's programming expertise spans across multiple blockchain frameworks such as Ethereum, HyperLedger, and PIVX. Through his technical and financial experience in the space, Nick has become keenly aware of the gap that separates laymen and cryptocurrency. He and his co-founders aim to bridge this gap by providing educational resources and UX-focused technology.