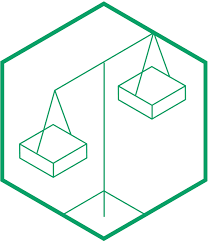 Fundament Group Receives Approval From German Regulator For €250M Blockchain-Based Real Estate Bond
br>
Fundament Group has received approval from the German Financial Market Supervisory Authority (BaFin) to distribute the country's first tokenized real estate-backed bond worth €250 million ($280M USD).
Fundament Group, which offers a one-stop-shop solution for tokenizing investments, said in a press release that the bond is based on the ethereum blockchain and powered by the ERC-20 token standard. It is backed by a portfolio of real estate properties across Germany.
"As the first-ever real-estate backed security token regulated by BaFin, the Fundament Real Estate Token securitizes a right or share certificate using a digital token," Fundament Group said. "With the Real Estate Token, investors can finally liquidate their investment at any time they want on designated secondary markets. The token is tradable worldwide, at any time and independently of banks. Thanks to this new feature, the Fundament Real Estate Token is injecting liquidity into traditionally illiquid real estate investments."
According to the company's website, investors can choose to invest in EUR or in the cryptocurrency ETH. The Real Estate Token can be tradeable on exchanges open 24/7, offering direct and immediate access to liquidity for a traditionally illiquid asset-class.
"As the first company to receive approval from the German Financial Market Authority for a blockchain-based real estate bond, we are excited to enter the sales process for the Real Estate Security Token, while already preparing the tokenization of other highly attractive assets," said Florian Glatz, Co-Founder of Fundament Group.