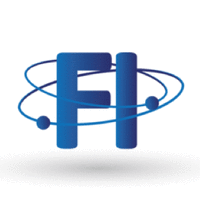 Fundamental Interactions, Zortag Partner To Leverage Authentication Security Cards Within Crypto Custody Solution
br>
Enterprise exchange technology provider Fundamental Interactions (FI) has teamed with Zortag to include its optical fingerprint authentication cards as a checkpoint for accessing the FI Custody Solution.
FI is a technology firm which designs high-performance multi-asset trading appliance products. The FIN (Fundamental Interactions Neutron) product suite brings together a core set of low latency business functions for interoperability, speed and regulatory compliance. The firm's FI Custody Solution stores 100% of tokens in cold storage in segregated accounts. It creates public and private wallets for each firm or user of the platform. When participants deposit tokens, those tokens are transferred to segregated cold storage wallets on the public network. The platform credits the user's wallet on the private blockchain with representative proxy tokens that can be traded on the platform.
Zortag provides a unique identity to any item which is almost impossible to be duplicated, even by Zortag itself. Such an item may be an article of commerce, an entity, or an individual. The company's technology has wide applications, including protecting brands from counterfeit products, providing secure access to digital assets, making information available to different constituents at varying levels including law enforcement, authenticating products for sale on online shopping sites, and securing supply blockchains and the storage of cryptocurrencies.
In a press release, FI announced that Velocity Ledger Technology, which deploys the FI Custody solution, has implemented Zortag to strengthen access security controls over settlement and withdrawal processes. Velocity Ledger provides a global solution supporting token issuance, trading and settlement.
According to the release, the FI Custody Solution has a settlement window when the market is brought offline and token transfers are authorized in a multi-key Zortag authorization process, which combines a 2-dimensional (2D) barcode or RFID chip with randomly distributed 3-dimensional (3D) colored particles in the form of an optical fingerprint. The optical fingerprint is embedded in a card that is distributed to authorized users of the custody system.
"Zortag's solution provides the unparalleled power and capability for FI customers to securely access their digital assets," said Dr. Satya Sharma, CEO of Zortag. "By partnering with FI we are able to bring the benefits of Zortag's patented technology to their customers."