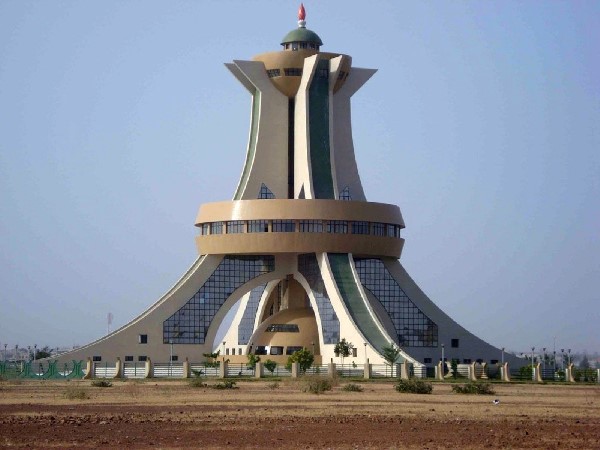 German Bank KfW Tests Blockchain Solution "TruBudget" In Burkina Faso
br>
The KfW, a German government-owned development bank, is teaming with the Ministry of Finance of Burkina Faso, a landlocked country in West Africa, to test a blockchain application for use in public financial management.
The KfW banking group is owned by the Federal Republic of Germany (80 percent) and the States of Germany (20 percent). The bank, which covers over 90% of its borrowing needs in the capital markets, is Germany's third largest bank by balance sheet.
The KfW will be testing an open source blockchain app, called TruBudget, in Burkina Faso with the aim of making the use of public funds transparent and verifiable. TruBudget reortedly allows users to store and approve all the contracts in the sector using blockchain in real-time.
"All of the parties involved can collaborate on this platform and track who made what changes," the bank said. "The blockchain technology not only enables greater transparency, even more importantly, it prevents retroactive or unauthorized changes. This minimizes the risk that funds are misused by the institutions that receive the disbursements."
According to KfW, public budgets funds in developing countries are at risk of being misappropriated, instead of being used to benefit the common good (e.g. for hospitals and schools). With TruBudget, all approval steps in the process of procurement, contracting, managing tenders and disbursing funds when implementing a project are recorded in an immutable ledger.
"One of the biggest obstacles to economic development is the mismanagement of public funding," said Dr Norbert Kloppenburg, member of the Executive Board of the KfW Group. "It also jeopardizes the effectiveness of Financial Cooperation on a regular basis. KfW's TruBudget is an innovative digital application from which other development banks can also benefit. This software makes Germany a global pioneer in the use of digital solutions to alleviate poverty."
Joachim Nagel, member of the executive board at KfW, said that the platform could help reduce lengthy manual processes and ensure that funds are used properly.
"With TruBudget, we create transparency for the benefit of all parties involved, and we enable donors to use funds safely, even using the structures of the partner country directly," Nagel said.