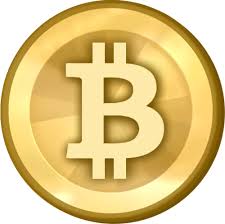 The Great Labor Day Crash – Legacy Bitcoin, ETH, BCC, Litecoin Plummet
br>
So much for a quiet US Labor Day weekend. The cryptocurrency market crashed over the last few days, with legacy bitcoin (BTC) falling from the $5,000 single-coin level on some exchanges to $4,100 at mid-day on Monday.
The market bell cow led a parade of losers on the weekend, as virtually every other cryptocurrency suffered double-digit losses in value. This following an enormous run-up to cap last week, with several market leaders hitting all-time highs. The Block Tribune Volatility Index, which measures the volatility in legacy bitcoin, showed the wild swings. It soared to BTVI 67.7, showing well above-average volatility in BTC price swings.
The grim parade of  value losses at mid-day includes ether (down nearly 17 percent to $284), Ripple XRP at $0.197726, down nearly 12 perxent; Bitcoin Cash (BCC) down more than 16 percent to $505; Litecoin, down more than 17 percent to $63; Dash down more than 13 percent to $302; and Monero down more than 13 percent to $103.
While those figures are grim, they are not nearly as bad as the losses suffered by other cryptocurrencies, with some down as much as 50 percent.
The racheting up of sabre rattling on the Korean peninsula probably had something to do with the steep drops. North Korea conducted its sixth nuclear test, and is said to be prepping yet another trial of an Inter-Continental Ballistic Missile. The threats and counter-threats from other countries no doubt made investors nervous, as the Asian cryptocurrency investors are typically highly active on the weekend. In reaction to the fears of war, gold neared a one-year high.
Adding to investor nervousness was China's declaration that initial coin offerings are illegal. A consortium of Chinese agencies issued a proclamation indicating that existing companies funded by ICOs had to return funds, and future projects will not be allowed to use the financial mechanism. The move will certainly restrain start-ups in the area and could likely affect the global market, as the US and Canadian securities agencies have also begun to take greater scrutiny of the initial coin offering markets.
_______________________________________________________________________________
TODAY'S 24-HOUR BITCOIN PRICING
Bitcoin market highlights for the 24 hours ending September 4, 2017 at 3:00 pm U.S. Eastern Time
The highest price seen was $4,724.85 on the LakeBTC exchange at 7:24 pm yesterday. LakeBTC saw $30,239,600 of bitcoin change hands.
The lowest price seen was $4,007.40 on Bittrex's exchange at 1:24 pm today. Bittrex's 24 hour volume was $73,791,100.
The average price on the surveyed exchanges, as weighed by volume, was $4,428.05.
Volatility was greater than average, with the BlockTribune Volatility Index coming in at 67.7. A higher number indicates greater price volatility with 50 describing an average day.
These statistics were consolidated from 10 different exchanges. It includes only USD/BTC trades and only on those exchanges that had at least 1% of the total volume of USD/BTC trades during the measurement period.