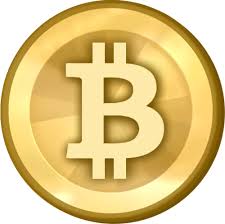 Green Arrows All Around as Bitcoin Rebounds
br>
Buy on the dip was the watchword, as exchanges crashed in the last 24 hours from the volume of trading, leaving some customers frustrated that they couldn't join the party. When the dust settled, bitcoin was back in the $2,700 range on Tuesday, while other cryptocurrencies were also headed upward.
Bitcoin's single-coin price on Tuesday at mid-day was in the $2,750 range, up from the Monday low that threatened to breach the $2,400 level.
Other cryptocurrencies were performing well. Ethereum continued its recent jolt, sitting around $394, up from Monday's $353 mark.  Litecoin was at $30, Dash at $182, and Monero at $52, with Ripple at $0.258933, all up strongly.
_______________________________________________________________________
TODAY'S 24-HOUR BITCOIN STATISTICS
Start time = '2017-06-12 15:00:01'
End time = '2017-06-13 15:00:01′
highest_price='2874.00′
highest_price_at='2017-06-13 13:00:00'
highest_price_exchange='BTCC'
highest_price_exchange_volume='7840000'
highest_volume_exchange='BitMEX'
highest_volume_exchange_volume='120986000′
lowest_price='2401.22′
lowest_price_at='2017-06-12 15:54:00′
lowest_price_exchange='Poloniex'
lowest_price_exchange_volume='55736300′
lowest_volume_exchange='OkCoin Intl.'
lowest_volume_exchange_volume='7058890'
weighted_average_price='2673.56′
today's price standard deviation = '50.45'
today's standard deviation z-score = '0.14'
today's volatility index = '51.2'
halfhour fee per byte, in satoshis = '450'
halfhour fee, typical transaction, in USD = '2.76'
The above information was culled and consolidated from 12 different exchanges. It includes exchanges where USD/BTC is traded and only those exchanges that had at least 1% of the total volume of USD/BTC trades during the measurement period.
_______________________________________________________________________
Despite the recent price retreat, bitcoin was still reveling in its continued sprint upward. Buoyed by the arrival of the long-awaited decision to make changes to expands its blocks, the bitcoin markets have doubled in price since it first topped $1300 in March. After a brief dip into $900 territory, it's been mostly blue skies and elevating price levels ever since, albeit with scattered and temporary retreats.
Increased worldwide trading, Japan's legalization of bitcoin as a monetary unit, Korea's startup frenzy, and improved outlooks from Russia and India toward easing regulations in those countries have been cited as reasons for the long-term rally.