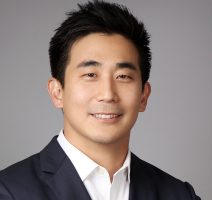 HBUS Exchange Adds Jay Ryu As VP of Corporate Development
br>
HBUS, the US strategic partner of the Huobi exchange, has added Jay Ryu as VP of corporate development. Ryu previously served as the venture capital director at Draper Athena, where he led technology investments across Silicon Valley, Asia, and the Middle East while working closely with portfolio companies on operational and strategic initiatives.
"Jay has worked alongside some of the biggest names in the VC community, including Tim Draper, who has long been an advocate of digital currency and blockchain technology," said Frank Fu, CEO of HBUS. "He brings with him a unique perspective on investment and business development, and has a keen eye for identifying and developing up-and-coming talent and companies. As blockchain technology has matured and projects are seeing more traditional VC funding, Jay's experience will help us identify strategic acquisitions and opportunities."
Prior to joining HBUS, Ryu spent seven years as a director at Draper Athena, a member of the Draper Venture Network, where he drove all phases of fundraising, investment, and portfolio leadership across two of the firm's early stage VC funds.
Ryu is also founder of Rage Partners, an investment and strategy consulting group representing global family offices and venture minded investors in the sports, entertainment, and agribusiness sectors. He has also served as managing partner and strategic advisor of Checkmate Capital, a private equity group focused on life sciences and energy technology. Ryu is a Fellow of the Network of Korean American Leaders.
"Today's blockchain and cryptocurrency landscape is drastically different than what we witnessed last year," said Ryu. "The community is rapidly maturing and with that, many more institutional investors have entered the market. HBUS stands at the forefront of this next wave of blockchain innovation, and I am excited to lead our efforts as we become the top U.S. digital currency exchange with a diverse array of products and solutions for these investors."
Ryu earned his Master of Business Administration from Stanford Graduate School of Business and a multidisciplinary Master of Science focused on IoT, Energy, and Smart Cities from Stanford University, as well as a Bachelor of Arts in Architecture from University of California, Berkeley.