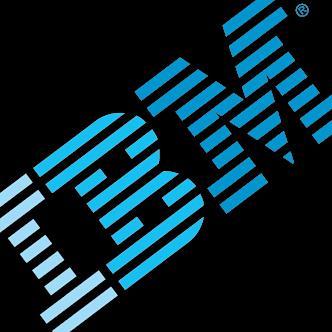 IBM Develops Blockchain Network for Cross-Border Payments
br>
IBM, financial services company KlickEx Group and blockchain nonprofit organization Stellar.org are collaborating on a new blockchain banking solution that will help financial institutions address the processes of universal cross-border payments.
The blockchain solution is designed to improve efficiency and reduce the cost of making global payments for business and consumers. The solution uses IBM blockchain technology to provide both clearing and settlement of trades on a single network in real time.
The universal payments solution runs on Hyperledger Fabric. It employs Stellar's Lumens cryptocurrency to facilitate cross-border transactions in multiple fiat currency pairs. KlickEx Group serves as the founding financial institution for the region, servicing banks, retail clients and consumers. The payment solution is already in operation processing live transactions in 12 "currency corridors" across the Pacific Islands and Australia, New Zealand and the United Kingdom.
National Australia Bank, TD Bank, and other financial institutions are lending their support, by collaborating and advising in the system's development with the intent to help expand its use in other regions around the world
IBM said by using a blockchain distributed ledger, all appropriate parties have access and insight into the clearing and settlement of financial transactions. It is designed to augment financial flows worldwide, for all payment types and values, and allows financial institutions to choose the settlement network of their choice for the exchange of central bank-issued digital assets.
"For the first time, public blockchain technology is being used in production to facilitate cross-border payments in multiple integrated currency corridors," said Stellar.org co-founder Jed McCaleb. "Currently, our cross-border payments tended to take up to several days to clear. This new implementation is poised to start a profound change in the South Pacific nations, and once fully scaled by IBM and its banking partners, it could potentially change the way money is moved around the world, helping to improve existing international transactions and advancing financial inclusion in developing nations."
The universal payments solution is currently in use by Advanced Pacific Financial Infrastructure for Inclusion (APFII) members, a public-private partnership initially funded by the United Nations and SWIFT. It will process up to 60 percent of all cross-border payments in the South Pacific's retail foreign exchange corridors including Australia, New Zealand, Fiji, Samoa and Tonga by early next year. Commercial banks will be invited to join the network and help it expand in different parts of the world beginning in 2018.
"This is the first time anyone has made blockchain work at an institutionally viable scale," said Robert Bell, chairman of APFII and founder of KickEx Group. "We look forward to the results using IBM blockchain as we continue to push forward with our mission to remove payment friction across borders."