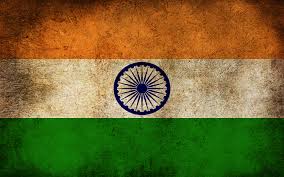 India Mulls Creating Its Own Cryptocurrency
br>
Reports indicate the Indian government is strongly considering issuing its own cryptocurrency, yet another monetary experiment by the country.
Several Indian press reports indicate the government is considering "a proposal to introduce its cryptocurrency similar to bitcoin," that will be issued by the Reserve Bank of India (RBI). At least one story indicated the state-run cryptocurrency will be called "Lakshmi," the name of the Hindu goddess of wealth, fortune, and prosperity.
India is suffering from a disasterous demonitization campaign that the government instituted late last year. The plan called for replacing its existing currency in an effort to streamline its cash economy and eliminate so-called "black money" from the system. India's GDP hit a two-year low as a result of the plan.
Last week, RBI Executive Director Sudarshan Sen said RBI was "uncomfortable" with cryptocurrencies. He was speaking at a financial conference and also hinted that an Indian government cryptocurrency may be on the horizon, saying "We are looking at that closely." China and Russia are also reportedly investigating establishing their own version of bitcoin, but to date, no plans have gone beyond the wishful thinking stage, at least publicly.