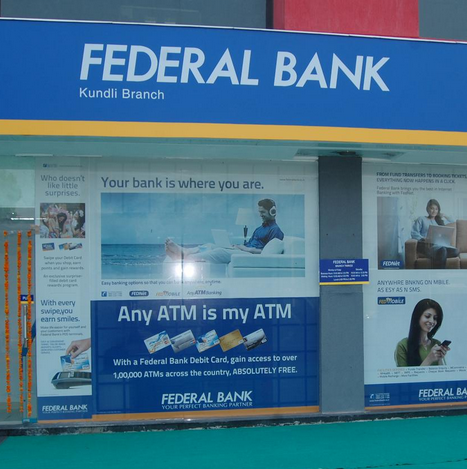 India's Federal Bank, Ripple Partner For Blockchain Cross-Border Payments
br>
Federal Bank Limited, a private sector, scheduled commercial bank in India, has partnered with distributed ledger firm Ripple for cross-border remittance via the Ripple network.
Federal Bank Limited engages in commercial banking activities in India, with a history of 70 years and a large network of over 1200 branches, over 1665 ATMs and 258 cash recyclers spread across the country. It operates in four segments: treasury, corporate/wholesale banking, retail banking, and other banking operations.
In its intimation to the National Stock Exchange of India (NSE), the bank said that its partnership with Ripple will help them explore new corridors where the blockchain startup is aggressively pursuing new partnerships. The bank will be using Ripple's blockchain platform in order to get access to faster and more secure cross-border transactions.
Gulf News reported that the bank recently upgraded its blockchain platform for remittances, enabling exchange houses and banks in the Middle East to connect their existing solutions to make seamless, real-time transactions. This upgraded cross-border remittance platform is already being used by Lulu Exchange, a UAE-based exchange.
"Federal Bank is an important part of the remittance ecosystem to India, so, it is only natural for us to offer the latest technology to our customers and remittance partners such as exchange houses and banks," said Shyam Srinivasan, MD & CEO of Federal Bank. "For long Federal Bank has endeavored to bring our non-resident clientele closer to their homes. Each of our digital offerings has been designed with this objective in mind."