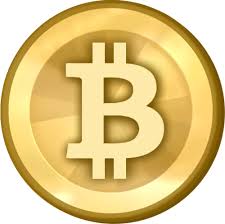 Investors Warily Wait For China Crypto Exchange Decision
br>
Day two of the Great China Crypto Hostage Situation. Cryptocurrency investors continued dancing along the edge of the knife today, as all eyes were turned toward China and awaiting its decision on the future of its digital currency exchanges.
Multiple reports have indicated a consortium of financial agencies, including the central bank, have decided to ban domestic cryptocurrency exchanges. But no official announcement has been made, leading to rumors that any ban will still allow institutional investors, will grandfather existing customers, and/or will institute some other form of control over what's essentially been a shadowy industry.
Until there is clarity, investors will watch warily, and those concerns have been reflected in the current pricing.
Legacy bitcoin (BTC) was hovering around the $4,087 single-coin price as of mid-day on Tuesday, down nearly two percent from Monday. Ethereum's ether was at $288, continuing its plunge from the mid-$300 range in the wake of China's initial coin offering ban of last week; while Bitcoin Cash was at $506, down slightly more than five percent.
Ripple XRP was at $0.209289 after a potential billion-dollar lawsuit arrived late last week, while Litecoin was at $66, down almost three percent. Monero was at $111, down percentage points. The only good news came from Dash, up less than one percent to $322.
The Block Tribune Volatility Index, which measures price swings in bitcoin, stood at BTVI 46.5, a below-average day.
TODAY'S 24-HOUR BITCOIN STATISTICS
Bitcoin market highlights for the 24 hours ending September 12, 2017 at 3:00 pm U.S. Eastern Time
The highest price seen was $4,545.50 on the LakeBTC exchange at 3:48 am today.  LakeBTC saw $21,464,000 of bitcoin change hands.
The lowest price seen was $4,031.91 on Bittrex's exchange at 2:42 pm today.  Bittrex's 24 hour volume was $35,961,600.
The average price on the surveyed exchanges, as weighed by volume, was $4,267.27.
Volatility was a bit lower than average, with the BlockTribune Volatility Index coming in at 46.5.  A higher number indicates greater price volatility with 50 describing an average day.
These statistics were consolidated from 11 different exchanges.  It includes only USD/BTC trades and only on those exchanges that had at least 1% of the total volume of USD/BTC trades during the measurement period.