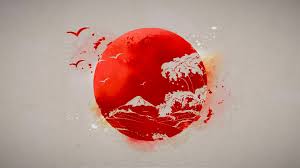 Japan's Largest Rewards Site Creates Cryptocurrency Exchange
br>
Ceres Inc, the operator of Japan's largest rewards site for smartphones and computers, has teamed with Japanese exchange Bitbank to create a cryptocurrency exchange.
Founded in 2005, Ceres Inc operates three rewards sites, including Japan's largest, called Moppy. Rewards points are transferable and are accumulated by browsing ads that are delivered via free games, online shopping, e-mail, etc. The company recently launched a bitcoin mobile phone top-up service, Sobit.
Bitbank supports multiple currencies, including bitcoin, Litecoin, Ripple, and ether. In addition to operating a bitcoin exchange, Bitbank offers other products, including a B2B white label bitcoin exchange service called "Bitbank for Broker" that allows companies to run their own bitcoin exchanges.
The partnership with Bitbank aims to utilize Moppy's user base to offer a digital currency exchange service for smartphone users. The two companies will also co-develop a next generation micropayment solution using lightning networks, as well as develop a token economy solution. Bitbank will also provide its new bitcoin exchange with liquidity as well as expertise in the area of digital currency transactions.
Last month, Ceres formed a capital and business alliance with Bitbank. Ceres detailed at the time that its investment of 850 million yen (approx. $7.7 million) into Bitbank made it the second largest shareholder, with 29.9% of the total shares.
Ceres previously partnered with bitcoin exchanges Bitflyer and Coincheck, as well as bitcoin wallet provider Breadwallet.