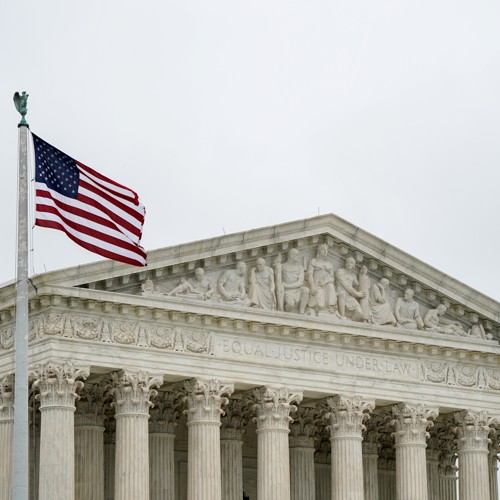 Kin Foundation Launches 'Defend Crypto' Fund For Potential US SEC Court Battle
br>
The Kin Foundation, the nonprofit governance organization for the cryptocurrency Kin that powers chat platform Kik, has launched a new initiative to fund a potential legal battle with the US Securities and Exchange Commission (SEC).
Kin has been in conflict with the SEC since 2017, when it completed a $100 million initial coin offering (ICO), which the agency deemed as an unregistered security issuance. The SEC first reached out to Kin three days after the token sale, which it followed by various subpoenas, meetings, and testimonies. Last fall, the SEC notified the company that it intended to pursue an enforcement action against both Kik and the Kin Foundation.
The initiative, called Defend Crypto, was launched by the foundation to ask the SEC for better regulations for the crypto space. It includes $5 million of the foundation's own capital in the form of bitcoin (BTC), ether (ETH), and Kin (KIN). The initiative counts Coinbase, Circle, ShapeShift, Messari, Arrington XRP Capital and Fight for the Future as supporters.
"The SEC has been shaping the future of crypto behind the scenes with settlements that set a dangerous precedent and stifle innovation," the foundation said. "Kin is unwilling to let that happen and is setting aside $5M with Coinbase to take them on in court. But with the future of crypto on the line, $5M might not be enough. That's why we're calling on others to contribute to the Defend Crypto fund."
In an interview with Laura Shin on the Unchained podcast, Kik founder and CEO Ted Livingston said that they want the SEC to take the company to court in the hopes that an updated version of the Howey Test, a test created in 1946 by the US Supreme Court for determining whether certain transactions qualify as investment contracts, will be created.
"When we speak to people in the industry, we need to stop living under this cloud of fear, what will the SEC think? What will the SEC think? Because we all know [crypto] is the next mega-trend of technology and by always having to ask ourselves, 'What will the SEC think?,' we are giving ourselves a fundamental handicap to compete on the global stage," Livingston said. "Enough is enough, we need clarity, and the only way we're going to get clarity is if we go to court, so let's do that."