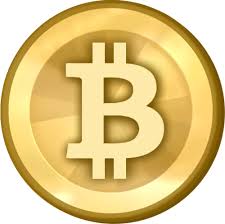 Legacy Bitcoin See-Saws, Briefly Tops $6,000 Before Retreating
br>
Legacy bitcoin (BTC) briefly returned to glory today, nudging over the magic $6,000 single-coin price line before falling back to the $5,700 level. The see-saw of the last several days indicates the uncertainty in the market caused by the pending SegWit2x wars and the arrival of Bitcoin Gold on the scene.
But upstart Bitcoin Cash (BCC) was the big winner on the day, up more than seven percent to $361 per single coin at mid-day. Proving once again that speculation and rumors are the true coin of the realm in cryptocurrency.
TODAY'S 24-HOUR BITCOIN STATISTICS
Bitcoin market highlights for the 24 hours ending October 27, 2017 at 3:00 pm U.S. Eastern Time
The highest price seen was $6,009.90 on the Bitfinex exchange at 9:00 pm yesterday. Bitfinex saw $256,666,000 of bitcoin change hands.
The lowest price seen was $5,671.29 on Bittrex's exchange at 2:42 pm today. Bittrex's 24 hour volume was $27,870,800.
The average price on the surveyed exchanges, as weighed by volume, was $5,850.45.
Volatility was a bit lower than average, with the BlockTribune Volatility Index coming in at 49.6. A higher number indicates greater price volatility with 50 describing an average day.
These statistics were consolidated from 7 different exchanges. It includes only USD/BTC trades and only on those exchanges that had at least 1% of the total volume of USD/BTC trades during the measurement period.
TODAY'S 24-HOUR ALTCOIN STATISTICS 
| Currency | Volatility Index | Today's Average Price | Today's Volume |
| --- | --- | --- | --- |
| Bitcoin Cash | 57.7 | $353.33 | $444,177,987 |
| Zcash | 70.6 | $242.57 | $123,801,338 |
| Ethereum | 40.9 | $297.23 | $211,554,722 |
| Stratis | 49.0 | $4.42 | $12,848,080 |
| Vertcoin | 51.3 | $3.90 | $21,848,468 |
| BitConnect | 47.9 | $215.54 | $13,422,169 |
| Stellar Lumens | 39.4 | $0.03 | $10,721,712 |
| Litecoin | 41.9 | $55.18 | $64,394,925 |
| NEO | 43.9 | $28.41 | $24,097,666 |
| Blocktix | 55.9 | $0.42 | $5,689,060 |
| Ripple | 41.5 | $0.20 | $21,210,666 |
| Dash | 48.3 | $284.56 | $24,778,933 |
| Monero | 43.5 | $87.85 | $19,476,837 |
| Triggers | 42.6 | $0.79 | $5,222,570 |