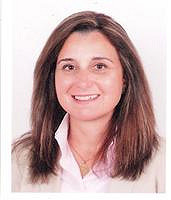 Lina Hediah: "Tech is Not an Old Boys Club"
br>
Lina Hediah was part of the technical leadership team behind the creation of the Egyptian Stock Exchange, and now is one of the leaders of Smart Dubai, an organization whose goal is to make Dubai the first blockchain powered city. She is also an executive with Brooklyn-based blockchain firm ConsenSys.
As a woman, Hediah is the rare senior executive in the technology field. The National Center for Women & Information Technology reports that women make up less than one-third of the tech workforce in the US.
She talked with Block Tribune about the challenges of being a female executive in a male-dominated field.
BLOCK TRIBUNE: Is traditional technology an "old boys" club?
LINA HEDIAH: In my experience, this was not the case. I have been working in technology for a long time, in global locations, and I believe any initial perception or bias resulting from gender fizzles away rather quickly once one proves to be knowledgeable and in control of the topics and issues at hand. More and more now, we find women all over the world in leading tech positions. So I firmly believe that tech is not an old boys club by any means.
BLOCK TRIBUNE: Why is the blockchain industry different?
LINA HEDIAH: Blockchain is the new industry where believers flock out of deep faith that this technology will change and impact positively not only business, but life at large. There is a special energy engulfing the blockchain ecoysystem which truly melts away and gender, race, age or any other differences which, in other traditional industries/technologies, may have marked and biased the way forward. There is a wonderful sense of a new world order there, and pretty much all blockchain technologists are powered by a common passion which binds them and motivates them towards achieving this unified vision, and making it a reality, one experience at a time.
BLOCK TRIBUNE: Did you help to recruit women in your company?
LINA HEDIAH: Across the years, I recruited many women in the various positions I led, and more often than not, they ended up being leaders, inspiring and moving teams towards success. They were not only influences, but key decision-makers, and critical for company growth, successful delivery, and cohesive sustainable growth.
BLOCK TRIBUNE: Tell us about efforts in the industry to recruit more women into technology.
LINA HEDIAH: Frankly speaking, whenever I am recruiting, I am pretty agnostic to gender or otherwise. Throughout my career, I never had a motivation to hire or on-board based on any other criteria than merit, skills, and belief that the candidate can make a difference. Having said that, whenever I come across brilliant and outstanding women candidates, it is always a warm feeling, and I definitely have a certain joy at finding excellence in women. I think it is just a natural solidarity. But again, this is always an after-thought, never a critical decision factor.
BLOCK TRIBUNE: There is an imbalance in college graduates between men and women. How soon will that imbalance turn into a dominance of women in technology?
LINA HEDIAH: As a matter of fact, this imbalance is not homogeneous everywhere. For example, women in tech in the Middle East who studied at various global institutions and came back, work, empower and very often lead technology positions in the Middle East outnumber or at least are equal in number to men. This is the trend we see, and perhaps it is not the same worldwide. But it is indicative of the change we are witnessing. I think it is a matter of time, sooner than expected, this imbalance no longer will be there.
BLOCK TRIBUNE: What sparked your interest in technology?
LINA HEDIAH: I have always been passionate about sciences and technology. I love physics, maths, chemistry, and how they give us a lens into the physical world and the universe. I believe it is founded on my love for the world we live in, whether it is planet Earth, the people who inhabit it, the beautiful nature which we continue exploring and getting to know, or space and the universe around us. Technology, from my perspective, is a tool helping us better connect with those various worlds, which are all beautiful, and if well harnessed, a tool to preserve and safekeep the beauty of it all for the generations to come. My hope is that this would be the lens we look and use technology through for the future.