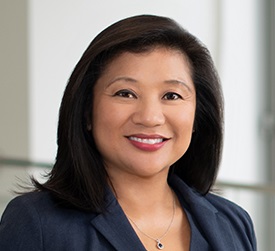 Looming Regulations Signal the End of Crypto's "Wild West" – O'Melveny Fintech Lawyer
br>
The crypto community's "wild west" days are numbered, with the Biden administration setting its regulatory sights on cryptocurrencies and issuing an executive order to examine crypto's benefits and risks.
"In the past, crypto companies have tried to avoid regulation all together. Now, with this executive order, those days are gone. This executive order is a direction from the Biden administration to ensure that all business and consumer use cases are covered by the appropriate regulator," says Melissa Baal Guidorizzi, counsel in the Washington, D.C., office of international law firm O'Melveny & Myers and a member of the firm's Fintech Group.
Guidorizzi is a former enforcement official at the Consumer Financial Protection Bureau. She believes the skyrocketing consumer popularity of cryptocurrencies in the U.S. has brought the industry to a regulatory tipping point.
"Crypto and other digital assets are here to stay, and federal regulators can no longer ignore the demand," Guidorizzi explains. "The good news for the industry is that the executive order recognizes that this market is more than just for criminals. The Biden Administration confirms in this order that crypto and digital assets can have positive use cases for everyday consumers."
Still, consumer protection is a key priority in Biden's executive order, targeting the countless crypto scams that seem to make headlines almost every day.
"Regulators are ready to step in to ensure that the products and services currently offered comply with existing law and do not engage in unfair, deceptive, or abusive acts or practices," says Guidorizzi. She adds, "It appears that the Biden Administration has a vision of how the development of digital assets should proceed and intends to step in to clean house and create order as the market grows."
Guidorizzi is advising her crypto clients to embrace a "choose your own adventure" approach to stay ahead of looming regulations. She says, "One way companies can take control over their own trajectory is to be aware of which rules might apply to their product or service. Keeping that in mind—even if regulations aren't officially on the books yet—will help them build and maintain sustainable and scalable products and services."