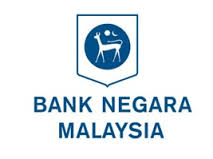 Malaysian Central Bank studying changes needed to adopt fintech
br>
Bank Negara Malaysia governor Muhammad Ibrahim mentioned the great benefits in bringing finTech to Islamic finance at the Global Islamic Finance Forum 2016.
"Fintech is challenging the status quo of the financial industry. New business models will emerge. Delivery channels will challenge existing norms. Transaction costs will be reduced. Rather than looking at the fintech revolution as unwelcoming, financial institutions ought to embrace it as an opportunity," said Ibrahim.
BNM is looking at three perspectives, namely the impact of fintech strategies on the management of risks, potential for fintech start-ups and the impact on consumers.
The Central Bank of Malaysia, abbreviated BNM, is the Malaysian central bank. Established on 26 January 1959 as the Bank Negara Malaya.