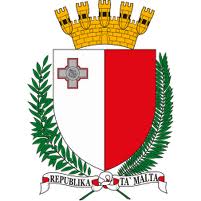 Malta Financial Services Authority Issues Crypto Investment Scam Warning
br>
The Malta Financial Services Authority (MFSA) has issued a warning against investment scams in the cryptocurrency industry.
In a new guidance note, the MFSA lists the most common types crypto scams, such as fake initial coin offerings (ICO), crowdfunding ventures promising higher gains which are availed of once the coin becomes active, and fake exchange platforms and fake e-wallet apps.
"At first glance, scams typically give the illusion of a legitimate and therefore may appear to be trustworthy," the regulator said. "This sensation of trust is achieved by means of professional websites, and by employing people who are friendly and open to answer all your questions. Such business may also claim to be authorized and regulated. All these actions are intended to provide you with a false sense of security."
To establish whether a scheme was a scam, the regulator provided a list of the 11 most common warning signs potential investors should consider. These include:
Unrealistically high rates of return which are usually higher than the market average;
Easy withdrawals which may be made at 'anytime';
Promises that any funds deposited are 100% guaranteed;
The business being unregulated;
Lack of documentation or the use of documentation which is copied from a legitimate business;
Aggressive selling techniques which put pressure and rush you to secure a sale;
The absence of physical local offices;
Contradiction between documents and spoken information;
Not answering and avoiding hard questions;
Lack of information being provided on the website, or within the whitepaper;
The use of buzz words such as 'no risks', 'gains guaranteed', 'become a billionaire', 'free services just register'.
"The MFSA advises consumers of financial services to proceed with caution when investing, and not to invest in anything which they do not understand," the MFSA said. "When a person or entity claims to be authorized or otherwise regulated by the MFSA, one should always check the veracity of such claims by confirming with the Authority's Financial Services Register online."