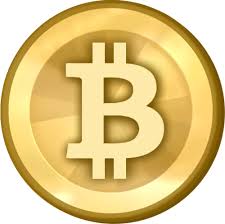 Minor Profit-Taking Marks Wednesday Crypto Trading
br>
Some profit-taking marked today's cryptocurrency activity at mid-day, as legacy bitcoin (BTC) pricing dropped slightly, down about two percent to the $3,323 single-coin level. Other cryptocurrencies were mostly down, with a few performers out-doing the general market.
Bitcoin Cash (BCC) continued to be unusally volatile, down to the $322 mark after hitting $337 on Tuesday.
On the plus side of the ledger, ethereum's ether continued its recent surge, now up to $292 at mid-day. Litecoin was also performing well, up over three percent to the $48 level. Dash touched the $200 level, Ripple XRP ($0.183496) was down slightly, and Monero dipped to the $50 mark.
As the bitcoin wars cool – Segregated Witness is now locked-in with the legacy bitcoin miners and awaits its final updates by all – the main question is, how far is up?
Predictions on all sorts of outlandish valuations for bitcoin have been floated by some pretty smart people, and deep-pocketed investors (well, some of them) have shown no qualms about diving into the market in a deep-pocketed way. With the stock market booming as well, there seems to be a wealth effect going on with the capital markets. Whether that means further joy or ends in tears is a matter for the financial Gods to sort in the coming months.
The Block Tribune Volatility Index, which measures pricing swings in legacy bitcoin, sat at BTVI 52.1, indicating slightly above-average volatility.
________________________________________________________________________________
TODAY'S 24-HOUR BITCOIN STATISTICS
Bitcoin market highlights for the 24 hours ending August 9, 2017 at 3:00 pm U.S. Eastern Time
The highest price seen was $3,461.30 on the BitMEX exchange at 4:36 pm yesterday. BitMEX saw $199,061,000 of bitcoin change hands.
The lowest price seen was $3,182.05 on Bitstamp's exchange at 6:42 am today. Bitstamp's 24 hour volume was $43,428,600.
The average price on the surveyed exchanges, as weighed by volume, was $3,364.21.
Volatility was a bit above average, with the BlockTribune Volatility Index coming in at 52.1. A higher number indicates greater price volatility with 50 describing an average day.
These statistics were consolidated from 7 different exchanges. It includes only USD/BTC trades and only on those exchanges that had at least 1% of the total volume of USD/BTC trades during the measurement period.