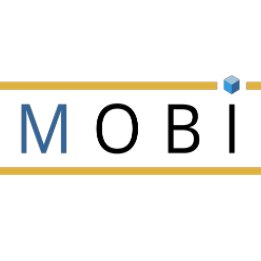 Mobility Open Blockchain Initiative Launches Auto Tech Tournament
br>
The Mobility Open Blockchain Initiative (MOBI) has announced a new blockchain tournament to showcase potential uses of the technology in vehicles.
MOBI is a nonprofit foundation formed to accelerate adoption and to promote standards in blockchain, distributed ledgers, and related technologies for the benefit of the mobility industry, consumers, and communities. It is an open, inclusive body that acts as a 'trusted convener' and partner to entities in the emerging ecosystem of pay for use, on demand, connected, and increasingly autonomous mobility services.
The three-year blockchain tournament, called MOBI Grand Challenge (MGC), was launched in partnership with TIoTA and the Trusted IoT Alliance. Kicking off on October 12, the first challenge is a four-month long tournament that will showcase potential uses of blockchain in coordinating vehicle movement and improving transportation in urban environments.
"Today, many pieces of the smart mobility future are already in place and there are no fundamental roadblocks to realizing the full benefits of blockchain connected vehicles," said MOBI's CEO and Co-founder Chris Ballinger. "Through the MGC, MOBI and TIoTA aim to spark corporate, government and academic cooperation, connect developers with key stakeholders to drive progress, and fully exploit the potential of blockchain technology."
Participants in the this first challenge will be expected to demonstrate how distributed consensus, blockchains and related technologies can coordinate behavior to solve specific problems in urban mobility, including machine identity, position, collective sensor fusion, obstacle mapping, path planning, and micro payments.
Selected technologies from the first challenge will receive 350,000 dollars' worth of awards in several categories. These include $250,000 worth of tokens awarded by Silicon Valley-based blockchain firm Beyond Protocol, to be used on the Beyond Protocol network, and $100,000 worth of tokens awarded by Ocean Protocol, to be used on the Ocean Protocol network for data exchange and AI advances. Winners will be announced at a collaborative and public event hosted by the BMW Group in Munich, Germany in February 2019.
"We are proud to partner MOBI and sponsor the three-year series of challenges as we believe in an autonomous future," said Daryl Arnold, Co-founder of Ocean Protocol. "In order for autonomous vehicles to thrive, access is required to a vast and diverse ecosystem of data assets and services much of which today is locked up in silos. Through blockchain technology, Ocean provides an infrastructure for data providers and related services to build on, enabling data to be shared and traded in a trusted, secure and transparent manner, while retaining privacy rights. Our mission is to unlock data, particularly for AI, and build a new data economy."
Learnings uncovered in the first challenge will be used as basis to create the next challenges of the three-year tournament. The ultimate goal is to develop the first viable decentralized, ad hoc, network of blockchain connected vehicles and infrastructure that can reliably share data, coordinate behavior, and improve urban mobility.
"Mobility is a breakout IoT industry vertical for blockchain," said Zaki Manian, Executive Director of the Trusted IoT Alliance and a member of MOBI's Board of Advisors. "Only a small percentage of companies have completed end-to-end proof of concepts in this area and our intent is to fill this gap. With this collaboration, we will further the viability of applications of blockchain for smart contract enabled IoT devices."