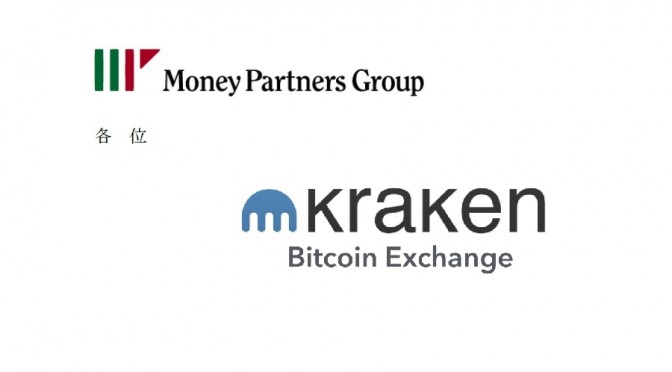 Money Partners Group to invest in Kraken parent company Payward
br>
Money Partners Group (MPG) announced it has signed an agreement to invest in Payward.
According to the deal, Money Partners Group will at some point in April invest an undisclosed amount of funds in the cryptocurrency exchange's Japanese subsidiary Payward Japan.
The initial partnership agreement between Money Partners Group and Payward Japan was reached in July last year. Under the agreement the two companies were to discuss business cooperation for establishing a service for bitcoin trading, bitcoin settlement service and derivative trading utilizing bitcoin as an underlying asset.
Money Partners Group is a Japanese forex brokerage firm. Payward was established in 2011 and is based in San Francisco. It operates one of the major bitcoin exchanges – Kraken.