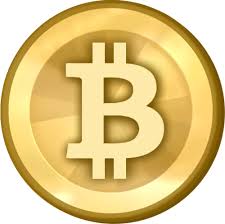 Nervous Times for Crypto Investors
br>
If you can keep your head while all about you are losing theirs, you'll be a cryptocurrency holder, said Rudyard Kipling in his classic poem, If. 
Well, Kipling didn't really say cryptocurrency. But he might as well, as today's gloomy news reports indicate it's time for investors to make a "kick or stick" decision.
Bitcoin was down nearly five percent today, hovering at the $2,294 single-coin mark at mid-day. The war drums are beating for the upcoming block adjustments, with Bitcoin.org warning customers about the pending shift and other news outlets forecasting burst bubbles, major corrections and split milk.
The Block Tribune Volatility Index, which measures movement in the bitcoin market, took a huge leap up to 51.0, a level that shows above-average volatility and an amazing climb from yesterday's BTVI of 43.
Today's news appeared even worse for ethereum's ether, which has been battered lately. Word that at least one massive initial coin offering company was dumping ETH for fiat is sure to rile the nervous traders, and if others follow, it could mean trouble. Today's mid-day ETH was at $198, but the weekend could bring extreme volatility as word reaches the Asian markets.
Reflecting the troubles at the top two cryptocurrencies, Ripple (down 4 percent), Litecoin (down almost 8 percent), Dash (down nearly 6 percent) and Monero (down just over 7 percent) were all suffering price drops.
________________________________________________________________________________
TODAY'S 24-HOUR BITCOIN STATISTICS
Bitcoin market highlights for the 24 hours ending July 14, 2017 at 3:00 pm U.S. Eastern Time
The highest price seen was $2,545.00 on the BTCC exchange at 3:06 pm yesterday. BTCC saw $6,477,020 of bitcoin change hands.
The lowest price seen was $2,140.00 on BTC-E's exchange at 2:24 pm today. BTC-E's 24 hour volume was $10,442,700.
The average price on the surveyed exchanges, as weighed by volume, was $2,305.15.
Volatility was a bit above average, with our index coming in at 51.0. A higher number indicates greater price volatility with 50 describing an average day.
These statistics were consolidated from 14 different exchanges. It includes only USD/BTC trades and only on those exchanges that had at least 1% of the total volume of USD/BTC trades during the measurement period.