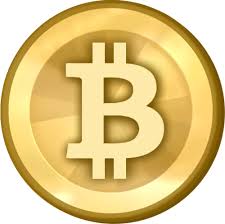 Opposite Day: Bitcoin and Other Cryptos Roar Back
br>
If you are a fan of rollercoasters, you're loving the current cryptocurrency market.
Following Thursday's red arrow rout that saw all price indicators uniformly go negative, today marked a strong climb back for nearly all cryptocurrencies.
Bitcoin was above the $2,500 single-coin price mark as of mid-day on several exchanges, a steep climb from Thursday's bottom of $2,211. Ethereum's ETH was also on the march, registering a big gain to $370 at mid-day, up from yesterday's $324.
Litecoin was booming at $34, Monero fat at $47, and Dash up strongly at $166. Ripple's XRP was at 0.224167, showing a healthy gain as well.
What's it all mean?  Perhaps the gambler's adage that "scared money never wins" is at work here. Or it could be that day traders seized the buying opportunity presented by Thursday's rush to the exits.
Recent developments have clearly unsettled the market mood. Goldman Sachs issued a bearish report, saying bitcoin's price was "heavy" and predicted a retreat. Others look warily toward the coming Aug. 1 deadline for implementation of a fork by some bitcoin developers, a move that may split the coinage into two camps. And two cyber-attacks on digital exchanges, plus Coinbase's capacity problems, may have exacerbated fears.
Also on the horizon is the US Securities and Exchange Commission, which is weighing the appeal of the Winklevoss twins on their bit to establish a US exchange-traded fund. The SEC previously turned it down, but decided to reconsider its decision.
_______________________________________________________________________
TODAY'S 24-HOUR BITCOIN STATISTICS
Period starting Thursday at noon Pacific to Friday noon Pacific
The highest price seen was $2,700.00 on the BTCC exchange at 4:54 pm yesterday. BTCC saw $7,017,200 of bitcoin change hands.
The lowest price was $2,221.11 on CoinsBank's exchange at 3:30 pm yesterday. CoinsBank's 24 hour volume was $4,736,530.
The average price on the surveyed exchanges, as weighed by volume, was $2,401.29.
Volatility was nearly average, with our index coming in at 50.6. A higher number indicates greater price volatility with 50 describing an average day.
The above information was culled and consolidated from 12 different exchanges. It includes exchanges where USD/BTC is traded and only those exchanges that had at least 1% of the total volume of USD/BTC trades during the measurement period.
_______________________________________________________________________