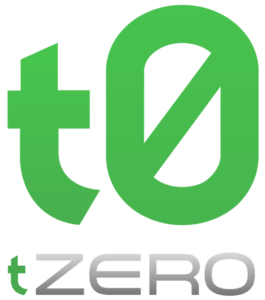 Overstock Subsidiary tZero, GSR Capital Partner To Develop Commodity Contract Token
br>
Overstock's subsidiary tZERO has partnered with Hong Kong-based private equity firm GSR Capital to develop a smart contract token that will be utilized for an upcoming sale of cobalt.
tZero is company focusing on the development and commercialization of financial technology based on blockchain technologies. The company is operating a Security and Exchange Commission compliant alternative trading system (ATS). Rather than depending on broker dealers to buy and sell securities, tZero's platform works like money sender Transferwise by matching buyers and sellers in a dark pool.
Founded in 2004, GSR is an investment company with the aim of sector leadership, and going global with unique investment strategies and resources. Over the past decade, GSR has invested in game changing companies like Lattice Power, Didi Chuxing, Xindayang EV, Silevo Solar and many more innovative enterprises. In August of this year, GSR signed a letter of intent (LOI) with tZERO to purchase $30 million in tZERO Security Tokens from Overstock.
The companies latest partnership involves building an ecosystem in Asia for tokenized commodity purchase contracts that would simplify the process of identifying, purchasing and tracking the supply of rare minerals. The parties are also looking to create a security token platform in the region, following compliance with applicable regulatory requirements.
According to the release, the smart contract token will be used for an upcoming sale of cobalt. The sale is expected to offer recurring tranches of electric vehicle (EV) battery-grade cobalt, with up to $200 million of the material projected to be available for sale in 2019.
Sonny Wu, GSR Capital's Chairman and Founder, said that the parties are pushing forward with their plans to create a first-of-its-kind cobalt offering in 2019.
"We are proud to partner with tZERO for this token offering and believe that their leadership in this space will benefit our shared global outreach," said Wu. "GSR and our partner will be doing more than just cobalt tokenization, and we see further growth in our partnership with tZERO including consummating an investment directly by next quarter."
Patrick M. Byrne, Overstock CEO and tZERO Executive Chairman, said that smart contract automation of these transactions will significantly reduce overall costs while effectively improving transparency in rare earth metals purchases throughout the supply chain process.
"We are excited to work with GSR and their partner on this innovative cobalt token offering," said Byrne. "We look forward to bringing the future of commodities purchasing to the global marketplace."