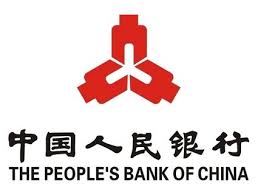 PBoC points to 'irregularities' in bitcoin exchanges
br>
The People's Bank of China (PBoC) has released the results of its inspection of the local bitcoin trading platforms. In it, investigators from the central bank described the "irregularities" they said they discovered in the operations of major bitcoin exchanges.
The central bank is said to have found irregularities in the operations of major bitcoin exchanges BTCC, Huobi and OKCoin that it believes were the cause of abnormal fluctuations in the price of bitcoin.
A preliminary inspection by the Shanghai branch of the PBOC supposedly showed that BTCChina had operated beyond the scope of its business by offering loans, which is a violation of rules. Further, the report points to a lack of implementing a 3rd party depository of investors' funds. As a result, PBoC Shanghai has urged both institutional and individual investors and traders to pay attention to the risks inherent with BTC China.
A separate report from Hexun revealed preliminary inspections of OKCoin and Huobi, the two other bitcoin exchanges that have been under the PBOC's scanner besides BTCChina. Margin trading, a loan feature that all three platforms had provided was deemed to be in violation of rules and is seen by the PBOC as the cause for bitcoin's recent volatility. The inspection also – notably – has the central bank claim that the exchanges had not established sufficient anti-money laundering measures.
It further moved to warn investors about the downside risks of purchasing bitcoin, a product considered under Chinese law to be a "virtual good".