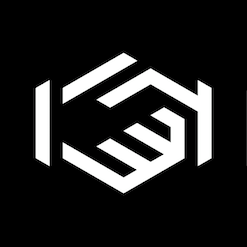 Permission.io Launches E-Commerce Marketplace With Crypto Rewards
br>
Permission-based platform Permission.io has officially launched its e-commerce marketplace.
Permission.io, a platform for businesses and consumers to conduct commerce on a permission basis, has created the cryptocurrency (ASK) to drive a transparent, trustworthy economy, one in which consumer engagement is achieved by asking permission, rather than by the current interruptive and exploitative commercial norms. Its mission is to lead the globe towards a permission-based economy that recognizes the value of an individual's time and data.
In a press release, the company announced the launch of Permission Marketplace, an e-commerce platform where merchants compensate consumers for their time and data, connecting users with products from more than 1,000 retailers, including Target and Walmart. The maketplace allows merchants to compensate consumers directly with ASK instead of paying Internet giants to reach consumers. Consumers will also be able to earn ASK through making purchases on the marketplace, viewing advertisements, as well as the proactive sharing of data if the user decides to do so.
"The Permission Marketplace enables merchants to pay for permission to dialogue directly with consumers, developing stronger, long-term relationships. Asking permission builds trust and transparency on both the consumer and retailer sides of the relationshi," the company said. "Users' profile data is securely stored in a private, self-sovereign method, with the user controlling access to their data."
Charles Silver, CEO of Permission.io, said said that as the world of digital commerce grows and evolves, the trends of interruption, data centralization and exploitation are giving way to decentralization and permission.
"The biggest companies in the world have been built by interrupting us and extracting our data without asking permission," Silver said. "ASK is the currency that powers that permission. It fuels a new kind of economy, one that recognizes and properly compensates an individual for the most precious commodities of all: their time and data."